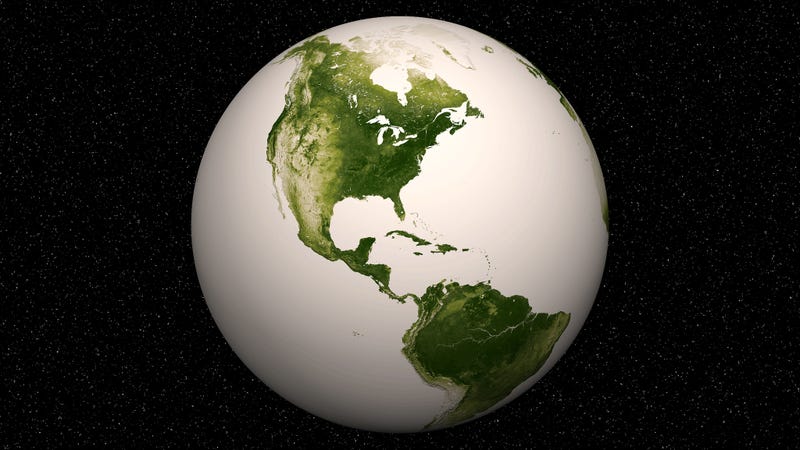 This is a new kind of satellite image of the Earth, showing nothing but vegetation. It allows us to track just how fecund the planet is — and to spot trouble regions where crop growth may soon be hindered by drought. Soon, images like these could become a crucial part of food security.
This complete picture of the planet's plant life is product of a year's worth of images collected from Earth's orbit between April 2012 and April 2013. Up top is a close-up of the Western Hemisphere. Here's a view of our planet from the other side:
You can see the Sahara Desert easily here — it's the big area without green on the northern half of the African continent.
These images are part of a newly released series entitled "Herbal Earth," the latest in a recent string of magnificent high-resolution images and animations produced in a joint effort by NASA and NOAA, including at updated "Blue Marble" photograph and a brand new "Black Marble" snapshot – the latter being an unprecedented view of our planet at night.