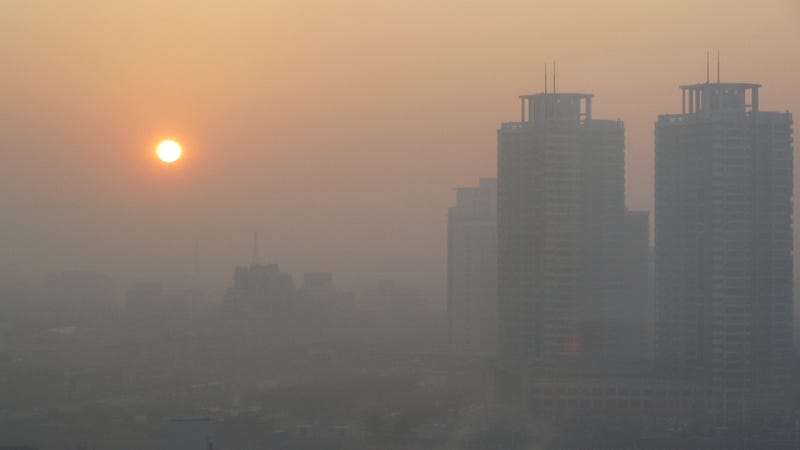 Air pollution is linked 1.2 million deaths in China during 2010 alone – that's 40% of the 3.2-million premature deaths tied to pollution worldwide that year, according to a recent study on leading causes of death around the globe.
Reporting for The New York Times, Edward Wong says China's toll from pollution translates to the "loss of 25-million healthy years of life from the population":
The data on which the analysis is based was first presented in the ambitious 2010 Global Burden of Disease Study, which was published in December in The Lancet, a British medical journal. The authors decided to break out numbers for specific countries and present the findings at international conferences. The China statistics were offered at a forum in Beijing on Sunday.

"We have been rolling out the India- and China-specific numbers, as they speak more directly to national leaders than regional numbers," said Robert O'Keefe, the vice president of the Health Effects Institute, a research organization that is helping to present the study. The organization is partly financed by the United States Environmental Protection Agency and the global motor vehicle industry.
Although the data stem from observations made in 2010, they are immediately pressing in light of China's ever-worsening air quality. Earlier this year, a number of Chinese cities (including Beijing, where, you'll recall, this study's findings were presented this weekend) suffered some of the worst instances of pollution in recent memory, as evidenced by this photo of the region's air pollution as seen from space on January 14th: