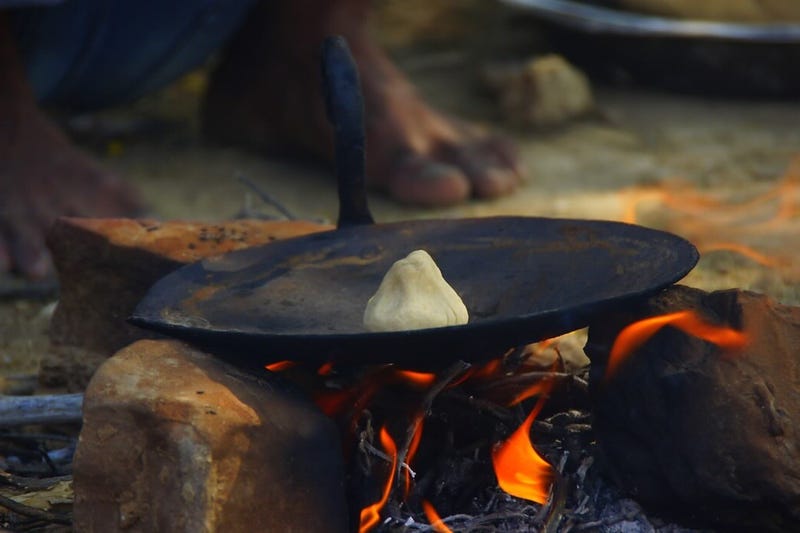 Air pollution, particularly indoors, is a leading cause of death around the world. A new report released by the World Health Organization (WHO) suggests that it may be one of the most critical causes of disease in our time, and its effects have been dramatically underestimated.
Photo of chapati on a cooking fire by Nomadic Samuel
This isn't just about industrial emissions, though certainly fossil fuel burning accounts for some outdoor air pollution. In fact, one of the main killers is pollution from indoor cooking fires, especially in regions of India and other parts of Asia where people cook over fires fueled with biomass. The smoke from these cooking fires can cause heart disease, strokes, and respiratory problems in children. Overwhelmingly, women are the ones who suffer as a result of this kind of air pollution, as they tend to be the ones cooking.
Outdoor air pollution causes slightly fewer deaths than indoor, but it remains a leading cause of death in the air pollution belt that runs from Japan and China, through India, and down to Southeast Asia. Many countries in this air pollution belt rely on coal or biomass as fuel, both of which produce a lot of toxic pollutants that lead to heart disease and cancer. But there are other causes of pollution too, such as slash-and-burn agricultural practices that left large parts of Sumatra on fire for most of the past month.