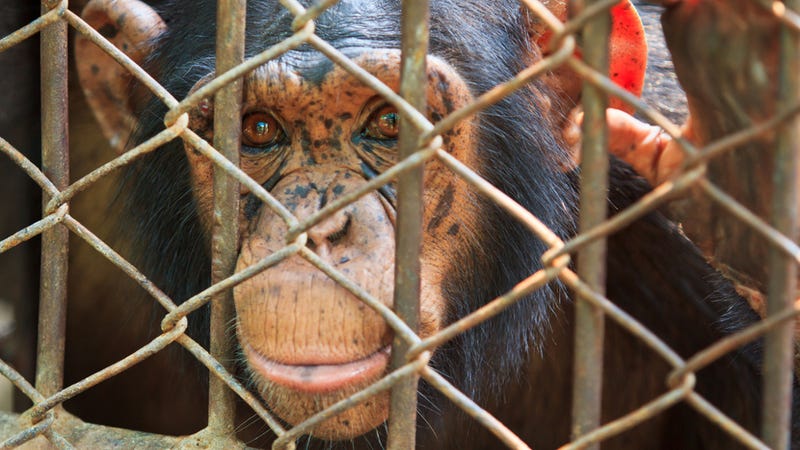 The Nonhuman Rights Project plans to file a case on behalf of its first animal client, an unnamed captive chimpanzee. Sometime in the next few months, it will file a writ of habeas corpus asking a state court judge to grant the chimp its liberty. It could go down as the first true step towards animal personhood.
The NRP, which is led by lawyer Steven Wise, is not saying who the chimpanzee is or where it lives in the United States. So, when it announces the plaintiff, it'll come as a complete surprise to the person or group holding it in captivity.
The strategy is the culmination of more than two decades of legal and scientific work by the group. Make no mistake — the NRP has been doing its homework. And it's a far cry from PETA's pathetic attempt to name orca whales as plaintiffs in a case against Sea World early last year.
Ultimately, the goal of the animal personhood movement is to secure legal rights for a certain subset of highly sapient mammals, including all great apes (of which the chimpanzee is one), cetaceans (i.e. dolphins and whales), and elephants. Once designated 'nonhuman persons,' these animals could be endowed with the same protections that we humans enjoy, including the right to not be experimented upon, confined, murdered, or made to perform against their will (like at circuses and aquatic centers).