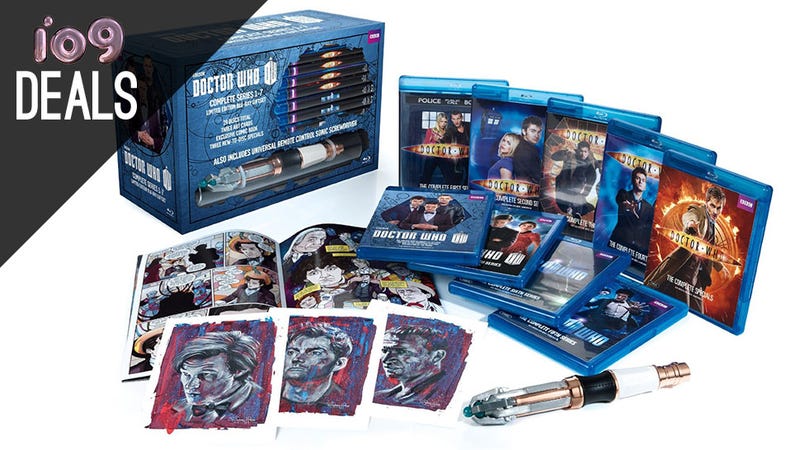 Hopefully your media bookshelf is bigger on the inside, because the Doctor Who Limited Edition Series 1-7 blu-ray gift set is finally back in stock, complete with an exclusive comic and a Sonic Screwdriver Universal Remote. We don't expect it to be around long. [Amazon]
Update: It's gone.
---
Amazon's long-rumored set top box is here. It's called Amazon FireTV, and you can order yours for shipping today. $99. [Amazon]
The optional Game Controller is also available now for $40. It includes $10 in Amazon Coins and a free game, Sev Zero. [Amazon]
Check out Gizmodo's full coverage of today's announcement right here.