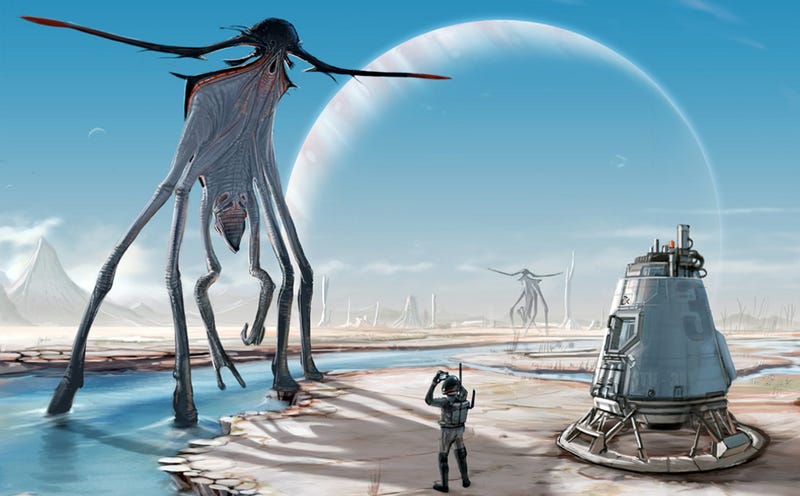 Should we ever detect an extraterrestrial civilization, or any kind of alien life for that matter, it's a safe bet they'll look very different from us. They'll also probably think in a way that's completely foreign to what we're used to. Here's how experts believe we might be able to predict what the minds of aliens will be like.
Top image: "Xenobiology" by Alex Ries.
Late last year, I talked about how extraterrestrial intelligences are probably more like us than not — at least for those alien civilizations living in a post-industrial Information Age. But we have no empirical evidence to support such a claim. It's possible, for example, that we're the anomaly when it comes to technological civilizations, and that there's a multiplicity of alien-types that far exceeds our imagination and the limits of our current science. Perhaps it's 16-tentacled rhino-cephalopods living in glass domes that's the norm. Or maybe intelligent minds emerge from biological computers that form on the surface of dynamically complex pond scum.