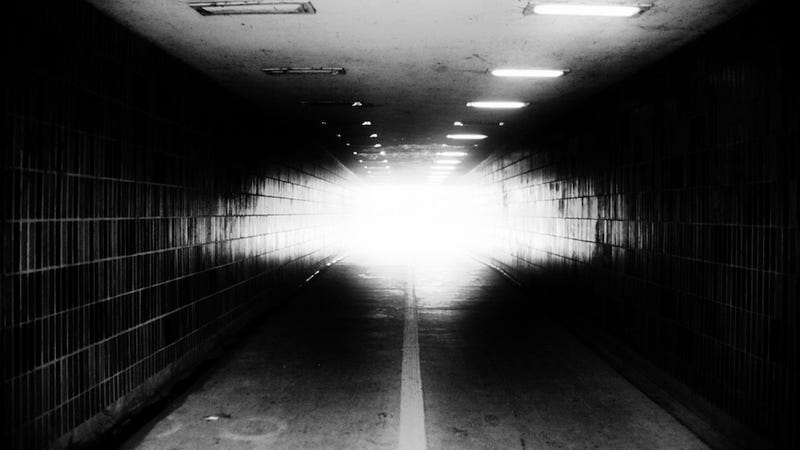 Many people on their deathbeds report seeing a long corridor with a brilliant light at the end of it. Could it be heaven? Probably not. New research shows that these near-death visions may be linked to intense electrical surges that cause "hyper real" thoughts in our brains.
A team of researchers found that during "clinical death," rats exhibit a surge in brain activity, with features similar to a highly aroused human brain.
Blood or Electricity?
There are countless tales of people from all walks of life seeing bright lights and other vivid hallucinations when they're at the brink of death. In fact, some estimates say that almost 20 percent of people who survive cardiac arrest — where blood effectively stops flowing and the brain becomes starved of the oxygen it needs — report such near-death experiences.
It's long been assumed that once the brain is cut off from its blood supply, it stops functioning, says Jimo Borjigin, a molecular neurologist at the University of Michigan. And some people reason that if the brain is no longer functioning, it can't possibly be the source of near-death experiences, lending credence to a more supernatural explanation for the phenomenon.