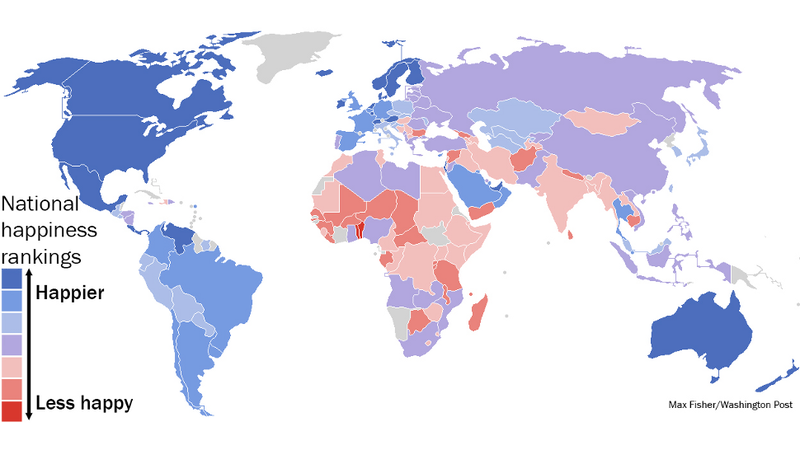 The UN-sponsored World Happiness Report 2013 has just been released — a project that determined a country's level of happiness by using a number of social and economic indicators taken from 2010 to 2012. This map provides a quick overview of the results.
To get these results, the researchers also considered three measures of happiness (each of which were evaluated by Gallup polls): Life satisfaction (on a scale from 1 to 10), positive emotional state the prior day, and negative emotional state the prior day.
European countries dominated the top five (Denmark, Norwary, Switzerland, Netherlands, and Sweden in that order), with Canada reaching sixth spot. Finland, Austria, Iceland, and Australia rounded out the top 10. The United States finished 17th, one spot below Mexico.