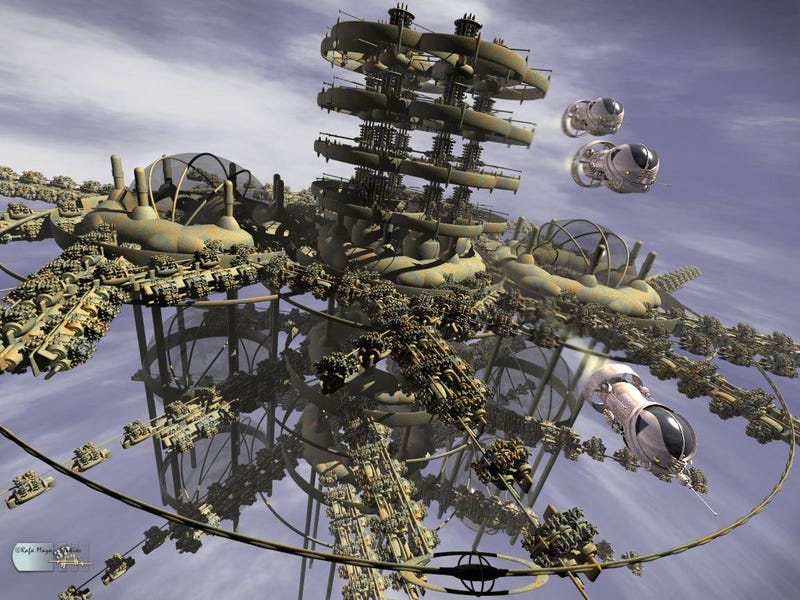 Before Jon Spaihts wrote the early script drafts for Prometheus, he was famous for some of his spec scripts — notably Passengers. which turned up on the "black list" of unproduced screenplays. And now, Keanu Reeves is producing and starring in Passengers, with a Game of Thrones director on board.
Top image: Diarment on Deviant Art.
Passengers takes place on a spaceship on its way to colonize a distant planet, with all the colonists in suspended animation — except that one of them (Reeves) wakes up early due to a malfunction. He's faced with the prospect of 90 years on a spaceship alone, so he does something ultra-selfish — he wakes a beautiful woman early, and claims that her awakening was an accident, just like his. Eventually, they discover the ship is in trouble and might not reach its destination. It's a "unique love story," according to Deadline.
Brian Kirk, who's directed episodes of Thrones and Boardwalk Empire, will make this his big-screen debut.
When we interviewed Spaihts last year, we asked whether it would be hard for audiences to relate to such a selfish main character. He responded: