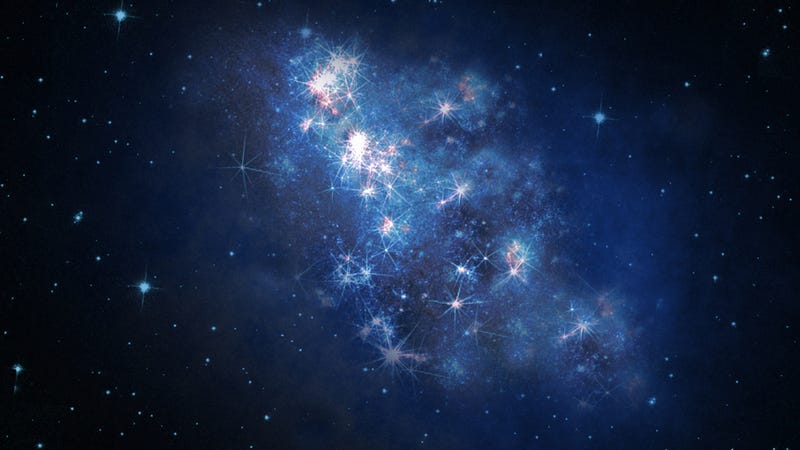 Astronomers have discovered the most distant galaxy yet — a celestial object whose light took an astounding 13.1 billion years to get here. It's less than 2% the mass of the Milky Way, but it's producing stars at a rate that's confounding scientists.
Top image: An artistic impression of z8_GND_5296, a primordial galaxy located over 30 billion light-years away.
The galaxy, called z8_GND_5296, was discovered by an international team of astronomers using the Hubble Space Telescope. Its distance was subsequently confirmed with the ground-based Keck Observatory in Hawaii.
To confirm its distance, which is now at a jaw-dropping 30 billion light-years away, astronomers took a look at its redshift value — a wavelength signature indicating the rate at which light-emitting objects are moving away from us. The redder the object, the further away it actually is.