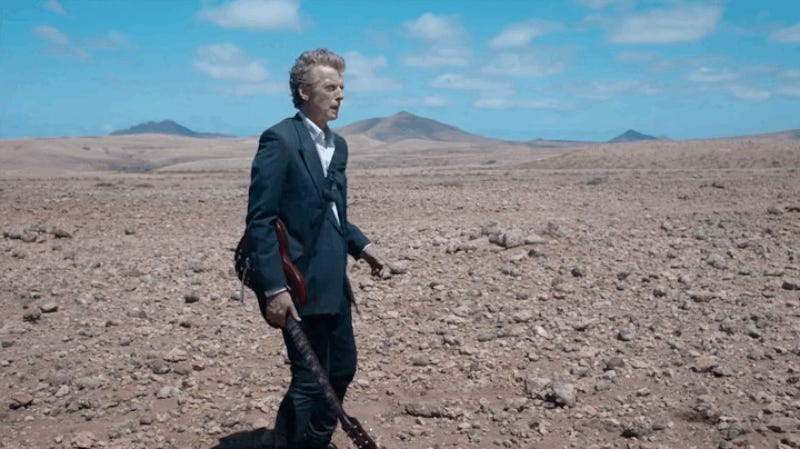 We are six months into 2016, and there are another six months to go before we get a new episode of Doctor Who this year. How's a fan to cope without not 12 episodes of time travel shenanigans to consume and then argue about? Have no fear! There's so much more to the world of Doctor Who beyond the show, and we're here to help point you in the direction of the fix you need before the Christmas Day special finally arrives.

Mercilessly Binge-Stream Past Seasons
This is perhaps the most obvious element to turn to in a time of Doctor Who famine, but there was a brief scare earlier this year when the series vanished from Netflix and Hulu that not even rewatches could help in the year of Who-lessness. The good news, however, is that while the show is no longer on those streaming services, it's shifted to Amazon's Prime Video, which currently has the first eight seasons of the revived show available to stream (the ninth season will be added later this year).
Been a while since you've rewatched? Maybe you even jumped on board with the 11th or 12th Doctor and have yet to dive back into the show's back catalog. It's (mostly) all there, in one convenient streaming service. Just try to stretch it out over a few months rather than a few nights. Fish fingers and custard-themed snacks are optional.
Rewatch (or Discover) Classic Doctor Who
An even more tempting area of exploration for fans of Doctor Who is making the considerable leap back into the show's 50+ year history—and that means diving into the world of 'Classic' Doctor Who, naff monster suits, shaky sets, and all.
If you're used to the modern dazzle of current Doctor Who, going back to the vast library of old episodes (the majority of which are available on DVD, but are harder to find on streaming services), might be a little challenging—times have changed, and so has television. But Doctor Who's legacy is a powerful bridge that means while everything certainly looks different and weird, it's still undoubtedly Doctor Who. And when there's no new Who on the TV, the classic show becomes a vast land of unexplored potential for fans who've only seen the current run.
That said, all that history makes for a daunting task at first—and given that the classic show's streaming availability is much more scattershot than the modern version, it means jumping in is also a higher investment. One bad starting off point and you could be put off for life! We've written before about the "NuWho" path into classic Doctor Who, and it's still good advice: discover the joy of Ace, the show's first attempt at a Rose Tyler-esque companion, dip your toes into the iconic run of Tom Baker's fourth Doctor, and feel it out from there. If you've already dived in, it's a chance to try stories you've not seen yet, but if its' your first time, you've got a wealth of "new" Doctor Who to discover! You might find yourself falling in love with these Doctors as much as you have with the current ones.