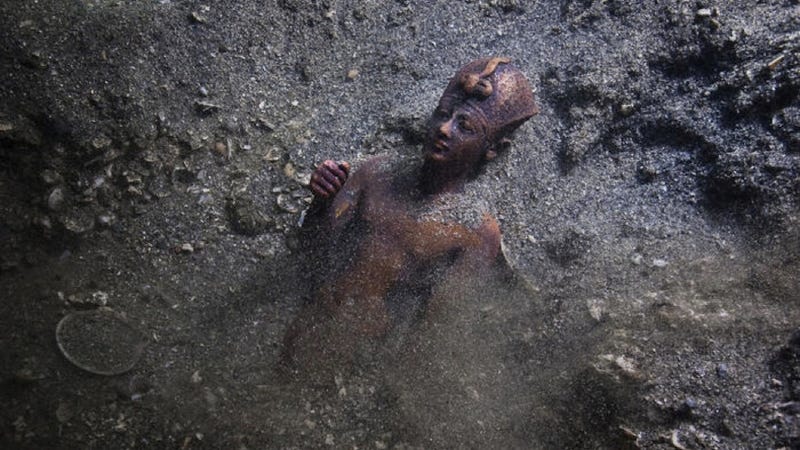 The world is full of ruined cities, but some have such mysterious rises and falls that they haunt our imaginations. Even if we know who built them, certain aspects of the city may simply defy comprehension in the modern age. Here are 8 ancient cities that we may never fully understand.
Photo via Franck Goddio
1. Çatalhöyük, Turkey
In 7,500 BCE, this city in the Mesopotamian region (now Turkey) held thousands of people and is believed by many to be one of the world's earliest urban settlements. But the culture of the people here was unlike anything we know today. First of all, they built the city like a honeycomb, with houses sharing walls. Homes and buildings were accessed by doors cut into the roofs. People would stroll on the streets across these roofs, and climb down ladders to get to their living quarters. Doorways were often marked with bulls' horns, and dead family members were buried in the floor of each home. It's not clear what happened to the culture of the people who lived in this city. Their architectural style seems to be unique, though archaeologists have found many fertility goddess figurines in the city that resemble others found in the region. So it's likely that when the city was abandoned, its culture radiated outward into other cities in the Mesopotamian region.