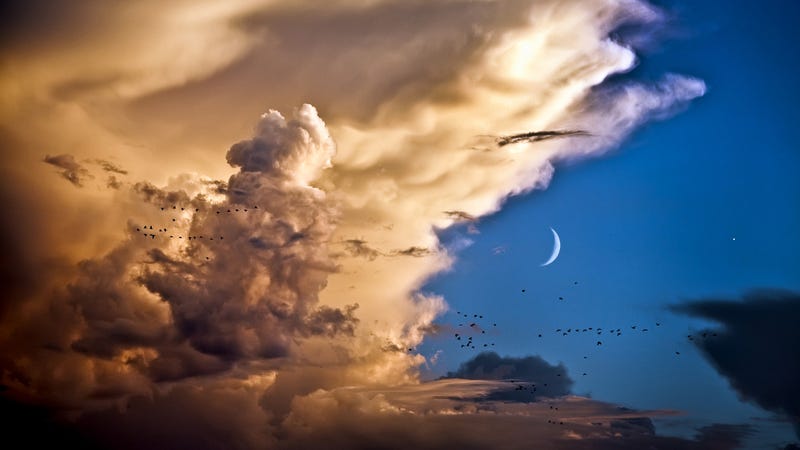 Sometimes, the best way to illustrate a complicated philosophical concept is by framing it as a story or situation. Here are nine such thought experiments with downright disturbing implications.
1. Prisoner's Dilemma
This is the classic game theory problem in which a suspect is confronted with a rather difficult decision: Stay silent or confess to the crime. Trouble is, the suspect doesn't know how their accomplice will respond.
Here's the Prisoner's Dilemma in a nutshell, via the Stanford Encyclopedia of Philosophy:
Tanya and Cinque have been arrested for robbing the Hibernia Savings Bank and placed in separate isolation cells. Both care much more about their personal freedom than about the welfare of their accomplice. A clever prosecutor makes the following offer to each. "You may choose to confess or remain silent. If you confess and your accomplice remains silent I will drop all charges against you and use your testimony to ensure that your accomplice does serious time. Likewise, if your accomplice confesses while you remain silent, they will go free while you do the time. If you both confess I get two convictions, but I'll see to it that you both get early parole. If you both remain silent, I'll have to settle for token sentences on firearms possession charges. If you wish to confess, you must leave a note with the jailer before my return tomorrow morning."
This thought experiment is troubling because it teaches us that we don't always make the "right" decisions when confronted with insufficient information and when other self-interested decision-making agents are thrown into the mix. The "dilemma" is that each suspect is better off confessing than staying silent — but the most ideal outcome would have been mutual silence.
This has implications to everything from the coordination of international cooperation (including the prevention of nuclear war) through to our potential contact and communication with extraterrestrial intelligences (i.e. despite the fact that all interstellar civilizations would benefit from cooperation, it would likely be more prudent to take the dominant strategy of unleashing self-replicating berserker probes against everyone else before they do it).