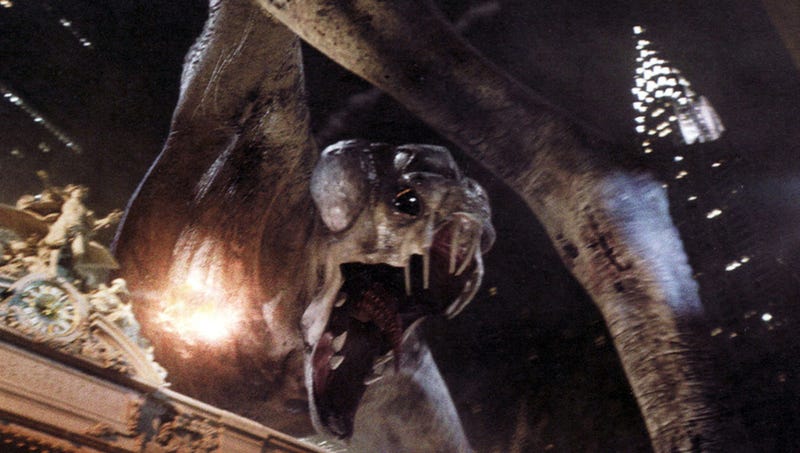 These days, movies have two marketing campaigns. There's regular marketing, with trailers, posters and interviews. And then there's viral marketing, aimed at fans on the internet — which often includes crucial info about a movie's backstory. Here are nine movies that make more sense if you followed their viral campaigns.
1) The Blair Witch Project
As one of the first and best viral marketing campaigns, The Blair Witch Project deserves top billing. The movie's budget was pretty small to start, and considering the Internet wasn't as widespread or connected in the late '90s as it is today, the campaign worked wonderfully. But not only was it effective in increasing movie attendance, it revealed some background information in the year leading up to the movie's release.
It documented the entire history of the Blair Witch, from 1785 to October 1997 (right before the movie came out), plus bios for the three students who disappeared with pictures from their childhood. The victims' families were also interviewed in a few clips, and there was even a creepy time capsule that reinforced the idea that the movie was based on true events.
What it boils down to — and what other movies would do well to remember in the future — is that the key to good viral marketing is filling in whatever holes the movie's story has, while enticing audiences with information that will help unravel the mystery. The Blair Witch Project wrote the book on it, but we'll see if the other movies managed to take its advice.
2) Cloverfield
Much of Cloverfield's success was owed to the buzz surrounding a great viral marketing campaign (J.J. Abrams had done something similar for Lost, and thus had a good idea of what he was doing). It all started by releasing some untitled teasers attached to blockbuster movies that were in theaters at the time, like Transformers.
This sparked massive speculation about the plot, with ideas ranging from Voltron to Eldritch Horrors, a la H.P. Lovecraft. Eventually working titles like The Parasite, Slusho, and Colossus surfaced before Abrams started rolling out more of the campaign. Slusho turned out to be a fictional drink and he also invented a Japanese drilling company called Tagruato. Websites for both the drink and the drilling company added to the lore of the movie, all while insinuating connections between the monster and these made-up companies.
Those us who paid attention to the viral campaign learned that Tagruato, the makers of Slusho, had been drilling in the ocean, in a deep-sea drilling campaign opposed by the environmentalist group TIDO. Slusho has a secret ingredient that makes people "big and strong" — and this may actually come from the monster, or the monster's spawn.