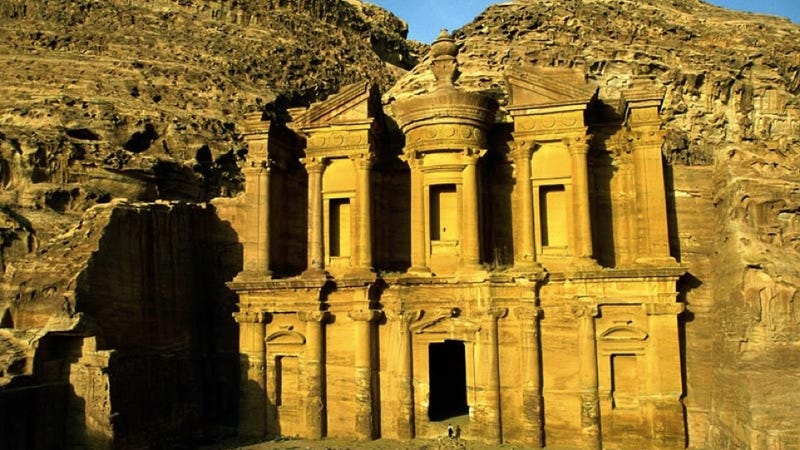 Humans like to build cities that reach for the sky, but sometimes they also build downward. Whether for protection, or just because they can, we've created many cities beneath the Earth's crust - or dug deep into the rocky faces of mountains. Here are nine of the most awesome.
Photograph by Martin Gray/National Geographic
1. Petra
Built in Jordan in the 2nd century by the Nabataeans, this massive monastery is just one of hundreds of dwellings carved into the rocks.
2. Barry Troglodyte Village
People have lived for hundreds of years in this village, carved into the rocks of a hillside overlooking Rhone, France. Some of the carvings in the region look downright spooky, like this skull face, but others are simply doors and windows into homes that stretch back into cozy caves.