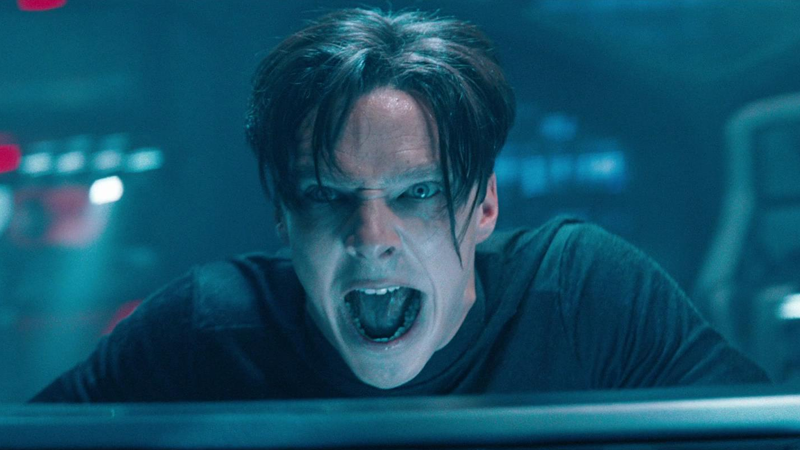 These days, creators struggle to keep the details of their upcoming movies and TV shows from leaking on the internet, so they can preserve their big surprises. And this leads to some pretty feeble attempts at misdirection, with cast and crew vehemently denying what everybody already knows. Sometimes, it works. Sometimes, though... it just looks sad. Here are nine times the pop culture industry tried to mislead everyone, and just failed so hard.
Just a warning: naturally, the nature of this list deals with more than a few twists in some recent movies and TV shows—so you might want to tread lightly... especially if you're a fan of Game of Thrones. You've been warned.

9) "Starbuck is Dead!"
During Battlestar Galactica's third season, Kara "Starbuck" Thrace went missing, presumed dead—and showrunner Ronald D. Moore joined actor Katie Sackhoff in announcing that she had indeed quit the show. Sackhoff even went and auditioned for other roles, and repeatedly confirmed that Starbuck was no more...

Only to reappear in the third season finale. Fans were adamant that since her body was never seen, it was inevitable that she'd be back, but in an attempt to keep it secret, Moore filmed her return in isolation, and even lied to the cast to avoid fans' expectations being confirmed.
---
8) "Ned Stark is totally the main character of Game of Thrones."
For fans of George R.R. Martin's A Song of Ice and Fire, this was a pretty hilarious bit of trickery. Going into the first season of Game of Thrones, Martin was repeatedly quoted as saying that Sean Bean's Ned Stark was the main character the whole story revolves around—you can see him above saying this in a pre-release featurette for the show. If you weren't familiar with the books, why wouldn't you believe the author?
Well, book fans were more than familiar with the fact that Martin was indeed being very specific about the show when he described Ned. He's technically correct: Ned is the main character... until he gets his head lopped off nine episodes in, much to the shock of new fans. So this was an unconvincing lie, but only to fans who already knew what was really going on.
---
7) "The Mandarin isn't in Iron Man 3"
This one is a very weird case. Originally, when rumors started cropping up that one of Tony Stark's most iconic foes, The Mandarin, would be in the third Iron Man movie, Shane Black flatly denied it—not only did he say the magic and mysticism of the character's powerset would be considered too outlandish, but the character itself was a racist caricature, and wouldn't work in the modern age. Inevitably, Marvel revealed that the Mandarin was indeed going to be in the film, as the main threat.