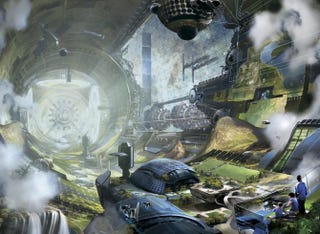 Before humans start living in space on a regular basis, there's a lot of basic science and political agendas that need to advance. We talked to scientists and experts about the fundamental things they think we should do right now, if we want to have a space colony in the next 100 years.
Interstellar Mayflower, art by Stephan Martiniere
1. Save Earth
NASA astronomer Amy Mainzer, who studies Near Earth Objects at JPL, says our number one priority has to be here on our home planet.