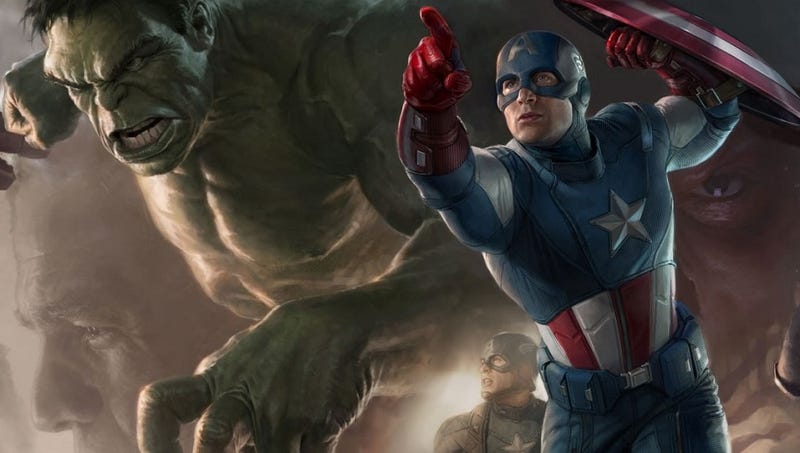 Superheroes gain power from their origins, which explain how they perform their awesome feats, but also why. And most superhero movies are still origin stories. But sometimes Hollywood takes liberties and loses the souls of these characters. Here are eight superhero origins Hollywood captured, and eight they ruined.
Michael Chabon's The Amazing Adventures of Kavalier and Clay changed the whole way we thought about superhero origin stories. Because it's not just about how this character can do the things he or she can do, it's why he/she chooses to become a hero. As Sammy says to Joe during one of their epic brainstorming sessions about a flying character, "Why can he fly? Why does he want to? And how come he uses his power of flight to fight crime? Why doesn't he just become the world's greatest second-story man?"
A good superhero origin story answers the question of "why" and the question of "how" at the same time. A bad superhero origin just hits you with a series of random incidents that culminate in a power fantasy. A really bad superhero origin creates a hero who might as well be a villain.
Hollywood's doing more and more superhero movies, and these tend to be origin stories — even in cases where Hollywood's already done movies about a character before, they tend to do reboots or remakes, to allow them to retell a character's origin once again. Because origin stories are fun and provide an easy, engaging structure. But not all superhero origins are created equal — here are six that actually worked on film, and six that... not so much.
8 Origin Stories Hollywood Did Justice To
1) Batman
Tim Burton's 1989 Batman film goes through the Caped Crusader's origins really quickly, so we can get on with the important stuff, like the Joker vandalizing an art museum and unleashing poison-gas balloons. But Burton definitely hits the correct notes, and shows Bruce Wayne's parents death, spurring Bruce's resolve to become the night. It's not until Christopher Nolan's Batman Begins that we really get the important stuff — Batman's overwhelming drive to fight crime, stemming from watching his parents die as a young boy, and the lengths he goes to, to become the ultimate crime-destroying machine. It's the difference between hitting the high points in a hurry, versus really exploring them. (Although I still think having Batman's trainer turn out to be Ra's Al Ghul cheapens both characters a bit. But nothing's ever perfect.)
2) Spider-Man
The first half hour or so of Sam Raimi's first spider-picture is nearly perfect. Peter Parker is a high-school nerd who gets pushed around by the jocks, and then a freak laboratory accident happens, and he's bitten by a radioactive spider, giving him all of the spider's abilities. So he does what anybody would do: try to turn this ability into profit and success — until his selfishness leads to the death of his beloved uncle at the hands of a robber he could have stopped. So he vows to use his powers for good, instead of just wasting them. I remember being totally thrilled as the film covered all of these points and brought them to a new vividness — and then we leave high school behind, in kind of a hurry.
Meanwhile, The Amazing Spider-Man takes some liberties with the source material, adding an obsession with Peter's missing parents and losing the "Spidey tries to make money off his abilities" subplot. Instead, Spider-Man's selfishness comes in the form of wanting to use his powers to get justice for Uncle Ben's killer, which more or less works. The main thing, though, is that the spider-bite and Uncle Ben's death remain intact, and Spidey still learns responsibility.
3) Superman
A good Superman origin tale should show us two things: Jor-El and Lara sending their baby son to Earth to become a champion; and Jonathan and Martha Kent raising the boy as their own, instilling him with their good old-fashioned Kansas values while discovering his powers over time. Despite a few notable flaws, Richard Donner's Superman film does both things beautifully. He spends just enough time on the childhood of Clark Kent to give us a sense that he really grew up struggling with the use of his powers, without turning the whole movie into a coming-of-age story. And in keeping with the Silver Age version of the character, his final moment on the threshold of adulthood is dealing with the death of Jonathan Kent, whom his power could not save.