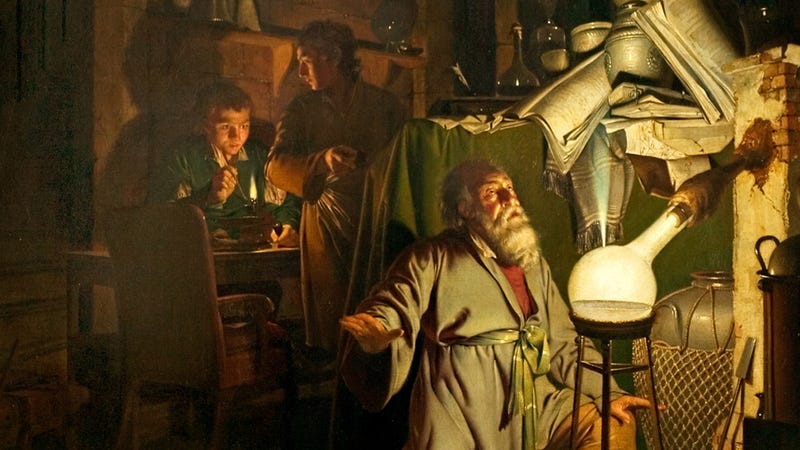 Would you risk your life if you thought it might mean extending it? Would you die now if you thought you could be revived at some point in the future? Here are cases of people who went to extremes for immortality or their very own fountains of youth — and killed themselves in the process.
Top image: Crop from The Alchemist, In Search of the Philosophers' Stone by Joseph Wright of Derby, 1771.
Contrary to legend, Juan Ponce de Leon didn't really die searching for the Fountain of Youth, but some people have perished in the quest for extended youth and immortality. These aren't people who died in hopes of achieving spiritual immortality in some afterlife, but people who hastened their deaths in the hopes of extending life on Earth.
1. The Self-Mummifying Monks
How do you preserve your body so you can help humanity in the distant future? A handful of monks, mostly practitioners of Shingon Buddhism, have turned to the nightmarish practice of self-mummification in order to prevent their bodies from decaying. As you might imagine, the process isn't even a tiny bit pleasant. It involved gradual starving yourself, drinking a resin-like substance, and then voluntarily entering a burial chamber. In one particularly fascinating case, a Buddha statue was made to encase the remains.