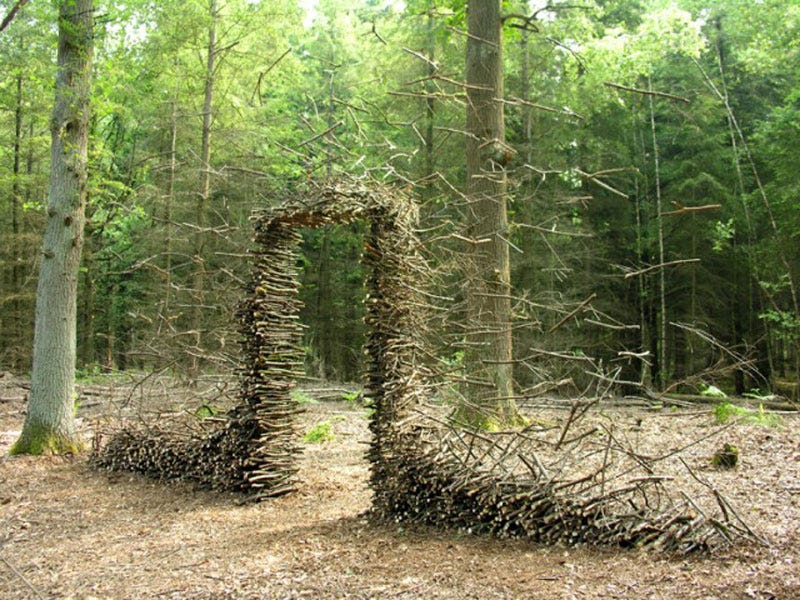 Though "Utopia" means "nowhere," many real-life societies have been strongly influenced by various concepts of a perfect realm where humans live in harmony with each other. Here are some of the most influential Utopian visions — and how they changed our distinctly non-Utopian world.
Sculpture by Cornelia Konrads
1. Heaven
Many religions across the world, from Christianity and Islam to Buddhism and Hinduism, have concepts of a paradise that humans enter after death. In Christianity and Islam, which share a common historical tradition, Heaven is a fairly concrete location where people who engage in good works during their lives find peace, health and happiness for eternity. Philosophers have devoted centuries to describing Christian-Islamic paradise, likening it to everything from a city to a kingdom or temple. In Buddhism and Hinduism there are many heavens, often connected to the Earthly realm, which well-behaved humans can pass through on their way to a state of spiritual enlightenment. For many Buddhists and Hindus, "heaven" is more like a state of mind than a physical place.
Regardless of the spiritual tradition, humanity has been transformed by the idea of a heavenly afterlife, or a state of mind that is free from suffering. Striving to reach these heavens, people have tried to engage in good works, often donating huge amounts of money or many years of their lives to the cause. Of course religions have inspired many acts of cruelty, but the Utopian idea of paradise has been the spiritual fuel for many of humanity's greatest works.
2. Utopia, by Thomas More
Thomas More was a British writer who invented the word "utopia" — from a Greek pun that means both "no place" and "good place" — for this book about his idea of the perfect society. Published in 1516, the book is about a man who has returned from the Isle of Utopia, where many of England's social ills don't exist. Though fictional, the book makes references to many real people and places, and thus has been read as sharp social commentary on the British justice system, politics, and wars. In fact, the book begins with a group of friends discussing how unfair sixteenth century England's inheritance and prison systems are.
On the Isle of Utopia, which scholar Stephen Duncombe calls "Europe turned upside-down," all property is owned communally. When one region has surplus food, they share it with impoverished areas. Other features of the society, according to Duncombe, include "an elected government and priesthood, freedom of speech and religion, public health and education, an economy planned for the good of all, compassionate justice and little crime, and perhaps most Utopian of all, no lawyers."
Many of More's ideas were so influential that several of them have become commonplace in contemporary industrialized societies. Others have simply remained democratic ideals in the West. You can read the full text of Utopia, with modern explanatory notes and helpful background materials, free online at Duncombe's Open Utopia project.