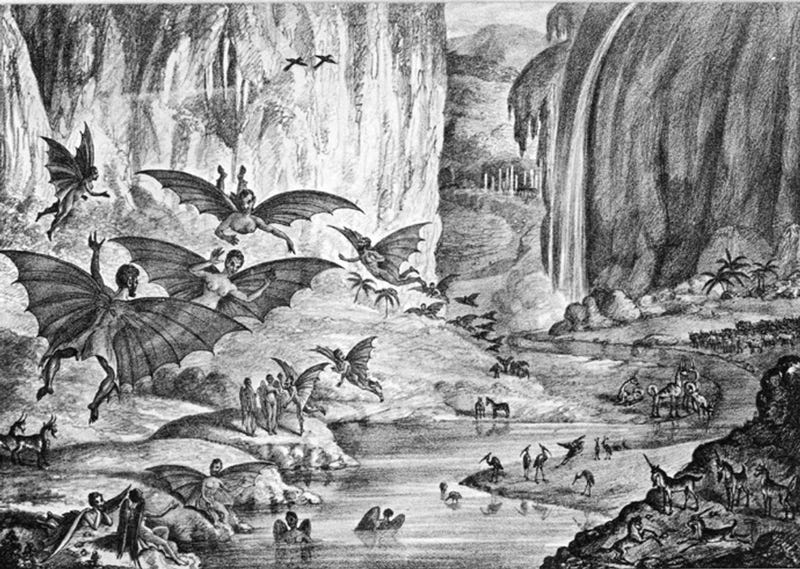 The idea of sophisticated life on the moon might seem absurd today, but when a story about lunary civilization appeared in newspapers in 1835, many wondered if it could be true. And that's hardly the only scifi story readers have found credible enough to believe.
Top image: Lithograph of the Great Moon Hoax, via Wikimedia Commons.
Hoaxes, of course, have a long history in science and science fiction. Just this month, the Discovery Channel aired a fake documentary about the Megalodon with a blink-and-you'll-miss-it disclaimer. But there are decades of fake robots, fabricated scientific discoveries, cryptozoological taxidermy, and scifi movie productions that were actually scams. That's before we even get around to mentioning the Orson Welles' production of War of the Worlds.