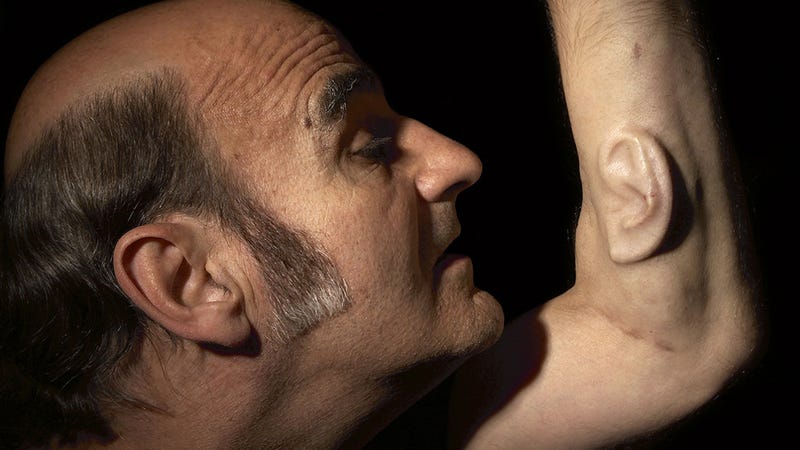 Some of the most provocative artists today deal with biotechnology. Working with scientists and engineers, these artists transform living tissue and even their own bodies into works of art. Here are seven bio-artists whose contributions you should know.
"Ear on Arm" by photographer N. Sellars
1. Stelarc
The legendary Cypriot-Australian performance artist Stelarc likes to consider how technology extends the capacities of the human body and how at the same time our bodies are becoming increasingly obsolete.
Neither a utopian or a dystopian, Stelarc's central claim is that we're progressively extending ourselves into our environment and our technological artifacts, and as a result, are transforming ourselves into both cyborgs and zombies.
Stelarc's performances often involve robotics and other modern technologies. He has undergone voluntary surgeries, endowed himself with a third arm, and risked killing himself after ingesting a "stomach sculpture."