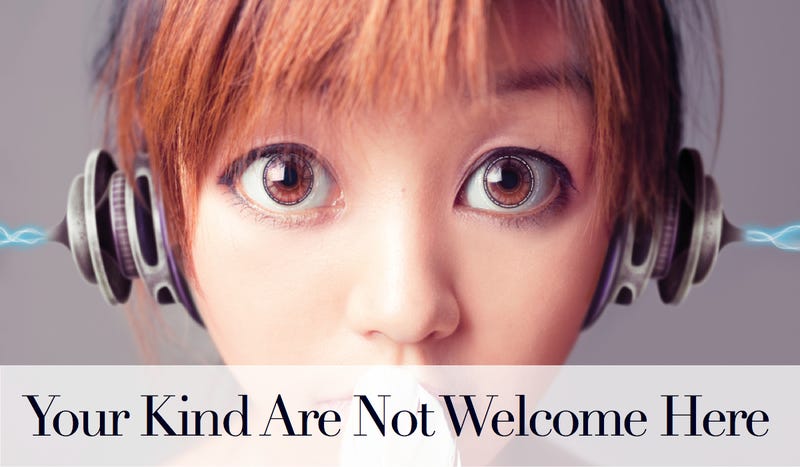 Last week, a cafe in Seattle banned the use of Google Glass, a reflection of the growing concern about the ways this cutting-edge technology might be abused. But the critics are ignoring the technology's potential to make our lives safer and more democratic. Worse, by stigmatizing its use, the Glass-haters are spawning an entirely new kind of discrimination.
Illustration by Fatal Sweets via Shutterstock
Google Glass, the much heralded wearable computer eyepiece, has yet to be officially launched, yet the hysterics against its use have already begun. The device can, among other things, be used to snap photos and access the Web. People are understandably concerned that they might be filmed or photographed without their knowledge or consent.