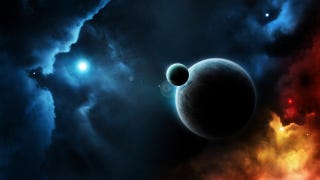 The Universe is full of exoplanets. But what do we call them? PSR 1257 12 b. GJ 317 c. Oph 11 b. BORING.
Now, a new company wants to sell you the privilege of naming planets outside our solar system. Is this petty planetary hucksterism, or a good idea?
Right now, planetary nomenclature — the naming of planets, planetary features, moons, etc. — is controlled by the International Astronomical Union. But the IAU's naming conventions are notoriously weird, restrictive, and contradictory. For example: there's no penis allowed on Venus, unless it's old penis. If we ever want to see hundreds of billions of exoplanets named, we need to loosen things up a little bit.