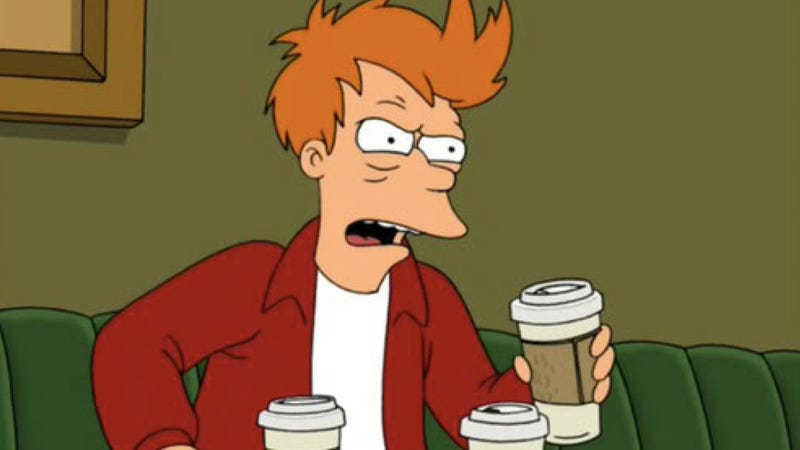 A lethal dose of caffeine is thought to be roughly 10 grams — about the mass of your standard #2 pencil. That converts to a whopping (but basically undrinkable) 4.69 gallons of coffee, or 120 standard cans of Red Bull. Still, 2012 saw several deaths linked to energy drinks in the United States — five were attributed to Monster Energy drinks and thirteen to 5-hour Energy shots. These came on top of a massive spike in energy-drink associated ER visits. Caffeine's harmful or unwanted effects can be triggered at much lower doses than what is considered "toxic." So how much caffeine is too much?
The answer, as chemist Lauren K. Wolf explains in the latest issue of Chemical & Engineering News, is pretty much impossible to nail down:
Caffeine gets cleared from the body at different rates because of genetic variations, gender, and even whether a person is a smoker. For this reason, it's difficult to set a safe limit of daily consumption on the compound. Physiological differences, as well as differences in the way people consume caffeine, have tied FDA in knots as it has debated how to regulate the substance.
Adding to the confusion is the fact that caffeine is one of those substances that science (and the media) loves to waffle over. Caffeine can make pain relievers 40% more effective at treating headaches, and speed the body's reaction to medications — but it's also been linked to chronic headaches. Numerous studies have found a correlation between coffee consumption in mothers and an increased likelihood of miscarriage, while others have concluded that coffee may have a preventive effect against cognitive disorders. And type 2 diabetes. And cancer. Caffeine and the beverages that contain it are hailed as miracle substances one day and evil concoctions the next.