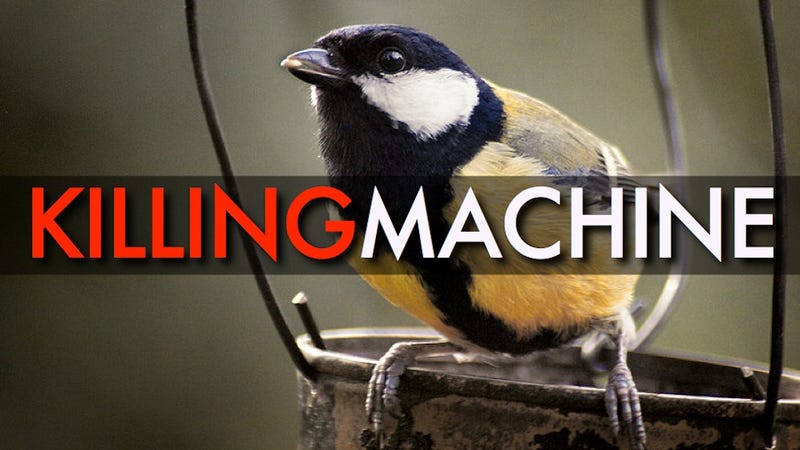 There are dinosaurs among us, and ruthless ones at that. Don't scoff — it's true. Need proof? Look no further than the Great Tit, aka "The Zombie Tit." Why is it called "The Zombie Tit?" Because it's a killing machine with a single mission. To eat brains.
Warning: animal gore ahead.
Most researchers accept that modern birds belong to a specialized subgroup of theropods (the clade encompassing T. rex and Velociraptor), making them perhaps the only branch of dinosaurs to have survived the Cretaceous–Paleogene extinction event 65 million years ago.
In light of this kinship, it never ceases to amaze me how many people are reluctant to associate birds with dinosaurs. Here's a fun game: next time you're hanging out with a group of friends, casually mention that T. rex is now hypothesized to have sported feathers. Not a few plumes here and there— we're talking literally covered in feathers. Now keep a tally of how many childhoods you've just ruined. People loathe a feathered dinosaur. "Dinosaurs used to be cool," said our own Esther Inglis Arkell on the matter last year, "[then] feathers came in, and now it's like, they're going to ruffle their plumage when they come after me, and that is not scary."