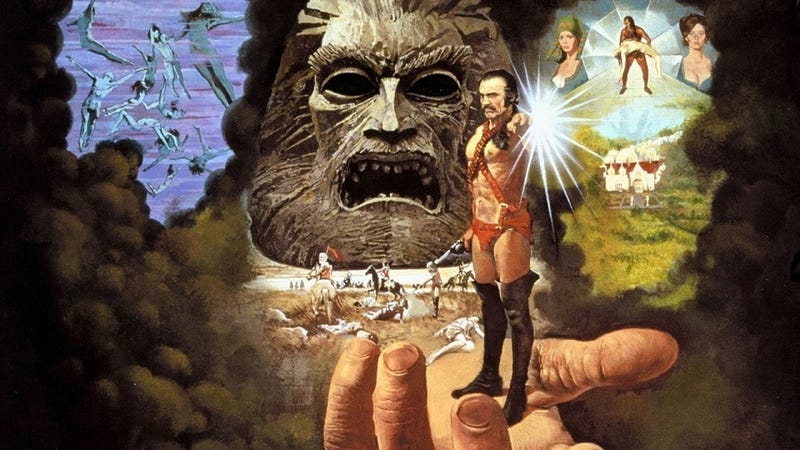 The coolest science fiction movies are often ones which unscrew your head and then screw it back on, slightly askew. But a select few movies go even further, pouring some rainbow soup into your head while it's still semi-detached. This weekend sees the release of John Dies at the End, which is part of a proud tradition of total lunacy.
To celebrate, here are the 10 best gonzo science fiction movies of all time, according to you. To compile this list, we asked you guys on our Facebook page, and then compiled the best and most clearly gonzo responses. How are we defining "gonzo"? We're kind of not — it's a "know it when you see it" thing. A movie can't just be comedic, or somewhat weird — it has to be a total trip, with its tongue in its cheek and its brain in its pants.
So here are the 10 best — share your own choices below!
10) Zardoz
We've celebrated the awesomeness of this post-apocalyptic movie, featuring Sean Connery in the weirdest fetish-wear of the 1970s, many times before. In particular, here's our round-up of the 10 most befuddling scenes from Zardoz, including some NSFW insanity. To quote from that write-up: