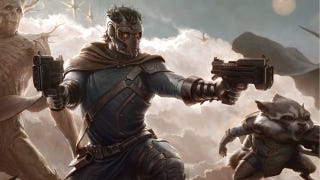 Disney just released a major new chunk of its 2013-2014 movie release calendar. What's that mean? Some actual news about Brad Bird and Damon Lindelof's mysterious 1952 project, amongst other things! Here's the list, complete with Disney's blurbs (we'll go ahead and list 1952 first, since we know you're salivating for it):
1952 is now dated on 12/19/14 in 3D.

1952 will be produced by Damon Lindelof and directed by Brad Bird, from a script by Lindelof and Bird. George Clooney will star.
This confirms that Clooney is on board, so... we know something concrete about the movie now. Yay! Will he actually be playing Nicola Tesla as previously rumored? No man can say. However, the fact that it's more or less a Christmas movie is also a sign that Disney has some major confidence in this thing.