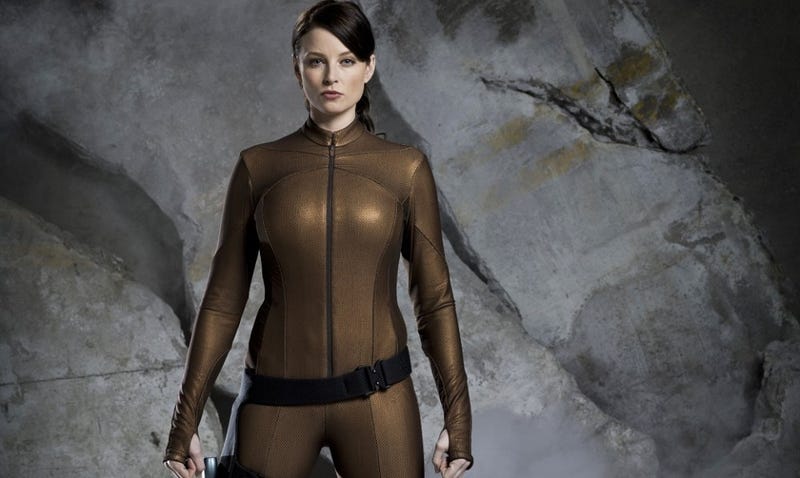 This week on television, there are eight new and returning TV shows — including the Canadian time travel show we've been talking about for months, Continuum, which is finally coming to American TV. There's also the return of Syfy's Being Human, and Archer! Katee Sackhoff is back on Star Wars: The Clone Wars! Plus there's the two-hour finale of Fringe, and the two-hour season finale of Haven.
Check out a ton of clips and details from all this weeks' TV, below.
Today:
Adventure Time (7:30 PM, Cartoon Network):
Check out a brand new clip. We're back to interrogating the meaning of heroism, in "Davey": "Finn can't go anywhere without folks stopping to thank him for being a hero." Hence the reason why Finn creates an alter ego, Davey Johnson. And that's followed by a brand new Regular Show at 8 PM.
Continuum (8 PM, Syfy):
This is that much-bruited Canadian show about the cop who travels back in time from 2077 to 2012, chasing a group of terrorists. The pilot, airing tonight, raises more fun time travel questions than any new show we've seen in ages — and we love some of the lovely hardware that Kiera wields in her fight against the Liber8 fantatics. We also love the way this show manages to create some gray areas as to whether Liber8's fight against a corporate-dominated future is really entirely wrong. (The show's first season does have its ups and downs, for sure, but we're still pretty stoked about this show.) Check out our original article about the pilot from last May, plus our interview with the show's creator Simon Barry and some exclusive concept art.