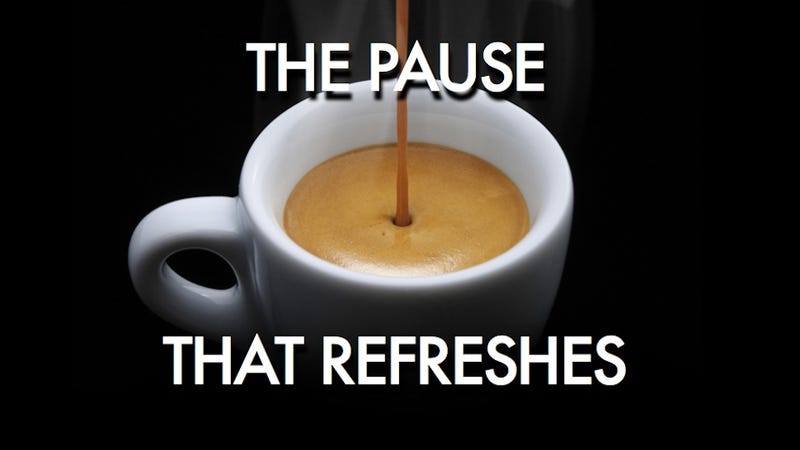 You know it when you feel it. You've just sat down at your breakfast table, or settled in at your favorite café. You're a few sips into your brew when, out of nowhere, the urge to download a brownload is becoming urgent. Just a few swigs of coffee and it can feel like you've mainlined a laxative — but why?
The short, somewhat boring answer is that coffee stimulates muscle contractions along the last couple of stops on the #2 Metro that is your large intestine (a terminal stretch of bowel that science calls the rectosigmoid colon). Way more interesting are the details behind the study that helped bring this quivering canal to light, not to mention questions that have been raised about the mechanisms linking coffee to its contractions.
For these, we turn to "Effect of coffee on distal colon function" — a research paper with an encouragingly no-nonsense title published in the April 1990 issue of Gut, a scientific journal dedicated to the digestive system. The paper recounts the findings of a study in two parts: a relatively painless questionnaire portion, and a second, somewhat more inquisitorial section involving anal probes.
The Questionnaire
To those of you reading along in confusion, wondering what the hell we're talking about and thinking to yourself "coffee's never made me have to poop — is there something wrong with me?": jealous though you may be of this borderline superpower, you're actually in the majority, here. When polled, roughly two-thirds of the healthy young adults who participated in the study's questionnaire portion claimed to be unmoved by coffee's colonic clarion call. In fact, of the 58 men and 34 women surveyed, just 29% claimed that coffee brought their bowels to rapt attention within 20 minutes of first sup. Writes the study's first author, S.R. Brown1:
These [29%] included 53% of the women and 19% of men. The response to coffee in the responders varied in intensity and frequency. Fifty-two percent claimed the response occurred only in the morning and 58% reported that the effect occurred only if there had been no previous defecation that day.
In other words, it's a little more complex than a cup of joe makes you go. Time of day, diurnal rhythms, and even gender are liable to play a role in coffee sensitivity. The researchers speculate, for example, that the higher proportion of affected females may reflect a natural variation in bowel reactivity between men and women.
Such gender disparities have been well-documented in GI-research. Past studies have shown that the rectum is more sensitive to distension in women than it is in men. Intestinal troubles like irritable bowel syndrome are more common in women, as well. And while fecal incontinence tends to affect women more often than men (thanks a lot, childbirth), the same can be said for constipation. Just a few things to keep in mind the next time you're tempted to roll your eyes at a woman who claims to have a stomach ache.