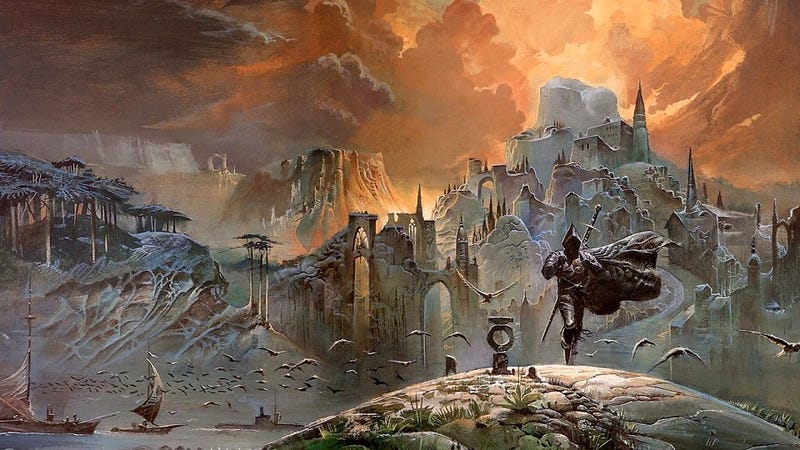 Welcome to the deep of winter, the time when the nights are longest and you basically never want to get out of your warm bed. This is the perfect time to get sucked into a long, complicated relationship with a book series. But what book series are worth getting hooked on? We did some digging and soul searching, to find out.
Here are 10 book series that are so addictive, you'll wish they had an infinite number of titles. Note: We tried for a certain amount of variety in terms of genre, style and era with this selection. And we definitely couldn't include every addictive book series out there. So please list your own favorites below!
Top image: Shadow of the Torturer by Bruce Pennington.
1) Mike Carey's Felix Castor Novels
We've sung the praises of this series before — it's five books, very much in the same vein as the also-addictive Sandman Slim novels by Richard Kadrey and Dresden Files books by Jim Butcher. Felix Castor is an exorcist, who also consults with the London police on some of their trickiest cases — but he's also got to cope with zombies and demons, one of whom has possessed his best friend Rafi. The bad news? We've been waiting since late 2009 for the promised sixth book, which Carey called "the one that answers the big questions that have been hanging in the air ever since the first book." So this could be sort of a painful addiction, actually.