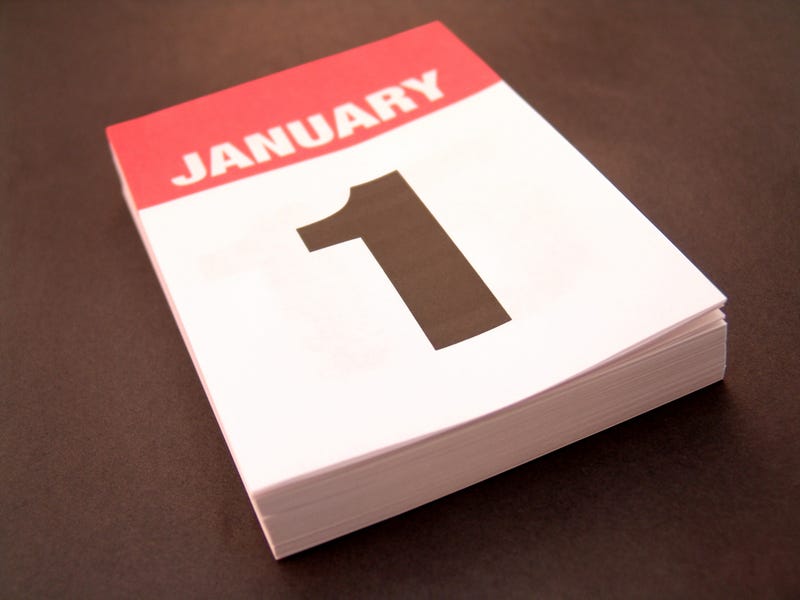 Since it's the first day of 2013, I'd like to suggest a few New Year's resolutions for some of you people. No, not for me — whatever resolutions I've made are between me and my hilariously sedentary nerd lifestyle — besides, I've got these ones down already. Here's a list of things I'd like you all to work on this year, please.
Learn the difference between "enjoyably dumb" and "turn off your brain" entertainment.
I love dumb movies. Love 'em. This is partially because I'm dumb myself. But even I can recognize the difference between movies with plotholes whose excellent characters, dialogue, direction and/or action scenes are so good they allow audiences to ignore whatever leaps of logic necessary to keep going along with the story, and movies that are just relentless sinkholes of imbecility.
A fun dumb movie is one that doesn't force you to constantly think about how stupid it is. "Turn off your brain" movies means that you have to completely stop comprehending the images you see on the screen to een get through watching it, because if any of your synapses were firing you'd be completely distracted by how awful it is. Whether they're smart or dumb, you should be able to enjoy movies, not force yourself to keep from paying attention.
Think of it this way: When you turn off your brain, you stop being a person and are instead turn into a barely-functional meat machine. Basically, once you're braindead, someone else assumes your legal rights, and that's not what you want when you go to see a movie.
Have a point on the Internet.
It's ludicrous to hope that people will have the balls to sign their names to the shit they write on the internet in 2013, and it's equally silly to think people will start actually considering other people's feelings on the internet. But there is one thing you guys can do — if you complain about something on the internet, please explain why you disagree/violently disagree/hate/etc with it. Don't just bitch that the article is stupid or the author is dumb or whatnot — have an actual criticism. Have a point to your internbet bitching more than calling someone a douchebucket. Try to add something to the conversation beyond an insult. If you disagree with these resolutions, give me a reason why you disagree other than that I have an ass-face, because frankly my ass-face has nothing to do with the article.
Dress your children in more costumes.
I know people have babies to technically prolong the existence if the human race, but come on- - your baby is not the tipping point between humanity's extinction and survival. So the only real reason for you to have a kid is to dress them up in adorable costumes. This is the Christmas card my friends John and Candace Gibson sent to their friends, picturing their son Silas. They have the right idea.
Admit when you love something so much you don't enjoy it any more.
Nerds (and sports fans, actually) have their weird tendency to get so wrapped up in their passions that they actually cease being able to enjoy them any more. This is absolutely true of me and Masters of the Universe; I have this ridiculously perfect ideal of what He-Man is in my head — an ideal that the reality of the cartoons and toys have never even come close to matching — that anything less sucks by comparison, meaning I now love He-Man but hate everything He-Man that comes out, and now I'm buying a bunch of He-Man stuff I don't even like just because I'm a nerd.
I wouldn't tell you to stop following those objects of your fandom, mostly because you probably can't (although lord knows we'd all be happier if we could). Just… just admit to yourself it's a subject you cannot be logicial about or trust yourself on, and admit it to others when it comes up. Honestly is the best policiy, even if you're admitting you're a lunatic.
Go to a con other than San Diego Comic Con.
I mentioned this the other day, but seriously, SDCC is just terrible now. Go to the New York Comic Con, Dragon Con, a more regional con, whatever. You'll do a ton more things, it'll be a lot less expensive, and you'll have a lot more fun. Seriously.