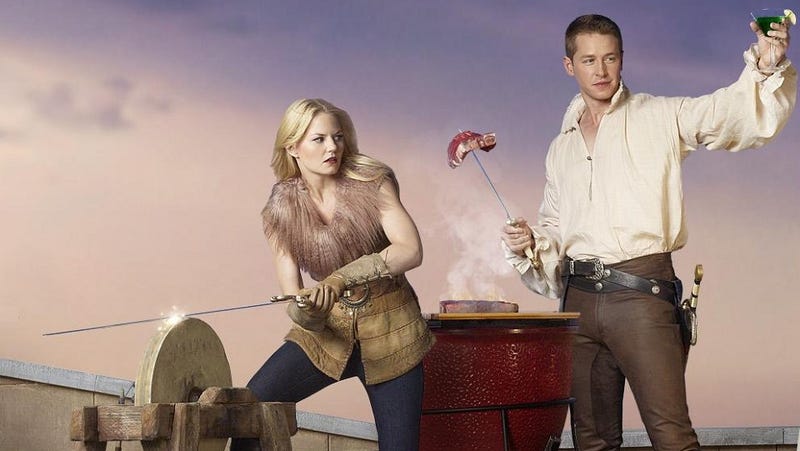 Welcome back, television! In this week's returning shows, we get the strangest clone of them all in Star Wars: The Clone Wars. There's also a confrontation with the Devil, the deadliness of "doomsday volcanoes," and a fairytale murder mystery. Plus the steampunk superhero story you've been waiting months for.
Check out clips and details on the 10 shows that are back from the winter break this week, below.
Top Image: Once Upon a Time
Today:
New Year's Eve Specials (Various Channels, Tonight):
There are some vaguely science fictional touches among these different specials. On ABC, Dick Clark's New Years Rockin' Eve, now hosted by Ryan Seacrest, features Fergie from the Black Eyed Peas, along with various other guests. On Fox, there's Carmen Electra, whom Prince once named "The Scariest Female on the Planet." Adult Swim has The Eric Andre New Year's Eve Spooktacular, which promises to make 2013 scarier than 2012, and includes Kevin Sorbo.