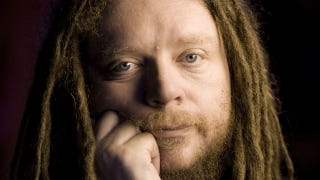 Back in 2000, internet pioneer Jaron Lanier astonished the digital world by turning his back on the very thing he helped to create and promote — namely, the unabashedly enthusiastic and quasi-utopian vision of the future Web that took root in the late 1990s.
In his Wired article, "One-Half of a Manifesto," he attacked "internet intellectuals," and "cybernetic totalists," arguing that the Web was likely devolving into an online lynch mob. Nearly a decade later, Lanier has not changed his tune. And as a recent interview with Smithsonian's Ron Rosenbaum has shown, he's as opposed to Web 2.0 culture as ever before.
These days, Lanier is concerned with the rise of a detached "hive mind" mentality — which he fears could destroy political discourse, economic stability, and the dignity of the person. It could eventually result, he says, in a social catastrophe.
And indeed, among his many concerns is the rise of anonymity and the tribalistic urges it often unleashes. He points to the recent row involving Reddit's Violentacrez and Gawker as an example. Rosenbaum writes: