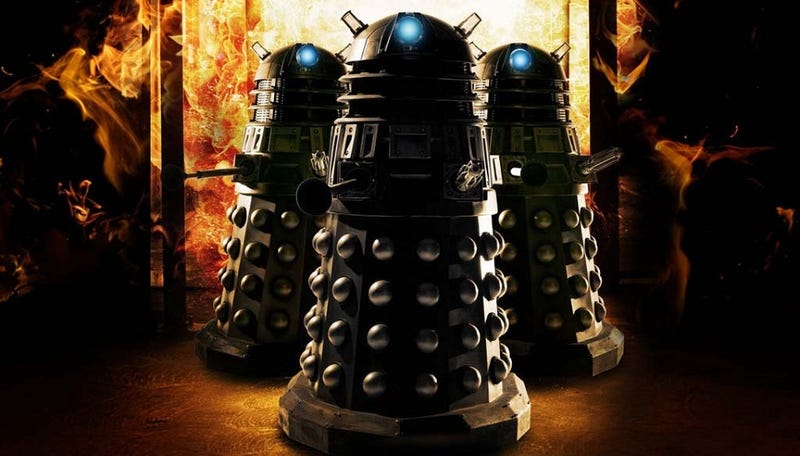 There are a lot of differences between British and American fans of Doctor Who. But chief among them might be the fact that most Americans watching Doctor Who now didn't grow up on it the way so many British people did. The way I did.
And if you didn't watch Doctor Who as a child, then you missed out on a core experience, that's at the center of many people's relationship with the show: Being scared out of your wits.
Yes, really. Being scared. Of the dodgy monsters, of the silly effects, of the campy perils. All of it. Because when you're a little kid, you don't see the flaws in quite the same way, and you experience this stuff differently. But also, those of us who are adults now didn't have hugescreen HD televisions when we were kids — as various people pointed out in yesterday's Star Trek costume roundup.