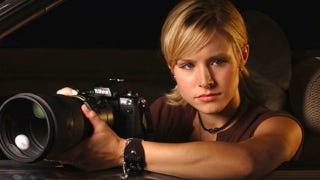 I'm sure there are plenty of people out there who will be joining their perfectly healthy, happy, non-neurotic families this weekend to share food and good times. But for those of you bracing yourselves for the Who Ruined the Holidays fight and drunken dysfunction — or those of you who are avoiding the whole thing altogether — things can get a little depressing. We understand. What you need is some escapism right now, and you need it to last more than one night.
Here are twelve TV series that are guaranteed to suck you in, whether with tension or humor, and they are all available for live streaming right now. So you can get your fix when you need it.
Sorry — many of these are only available for streaming in the U.S. Want to listen to audiobooks to tune out all that holiday "cheer" instead? Here's our list of suggestions.