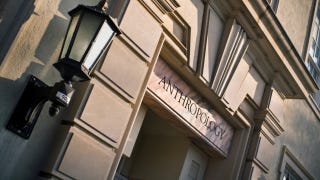 Is anthropology on its way out? According to Ann Gibbons, writing in Science today, the field has suffered some serious setbacks this year. She writes:
In the fall of 2011, Florida Governor Rick Scott proclaimed that his state didn't need any more anthropologists, and that public money would be better spent educating scientists. Then in January, a study found that the unemployment rate among recent graduates with bachelor's degrees in anthropology and archaeology was 10.5%, surpassed by few other majors, and that anthropology majors who did get jobs were also among the lowest paid.
Of course the study only took undergraduate anthropology majors into account — the prospects are brighter for people with graduate degrees. Still, it's worth paying attention to these details as the U.S. faces steep funding cuts for the sciences in 2013. Is anthropology going to be one of those fields that gets put on the chopping block so that universities can save medical research and Earth sciences that are more easily turned into money-making products for hospitals and mining companies?