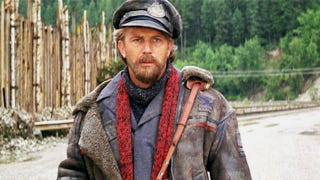 Dear survivors of the apocalypse: I am proud and happy to be your mailman. Although my job is dangerous, I feel privileged to be the one to connect our towns together with the lifeblood of communication. That said, anyone who tries to mail anything bigger than a 9x12 envelope is getting punched in the junk. I'm a guy on a horse. Now is not the time to try and return the shoes you bought from Zappos. On to your letters!
On the Right Trek
Chris T.
Now that Benedict Cumberbatch's character's name is confirmed as John Harrsion in Star Trek Into Darkness, do you feel like an idiot for the rant you posted last week?
No I do not. I stand by it.