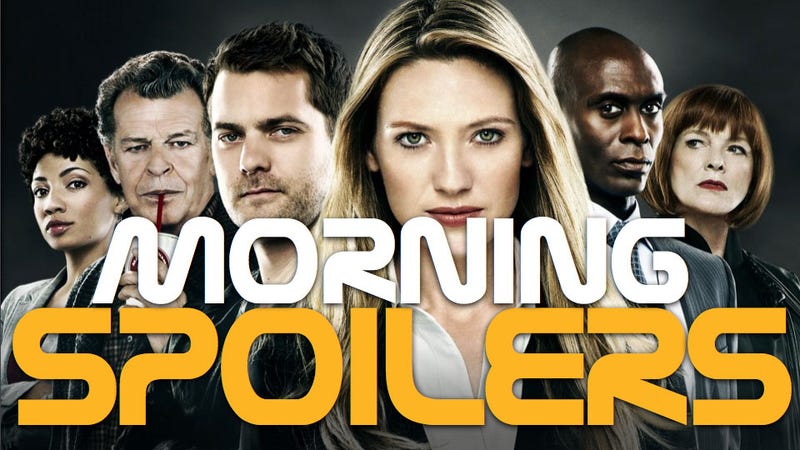 Jamie Foxx talks more about Amazing Spider-Man 2, and James Badge Dale explains the villain hierarchy of Iron Man 3. Vin Diesel's Riddick has a release date. There's the motherlode of Fringe finale hints. Matt Smith drops some hints about an upcoming Doctor Who adventure. Plus Samuel L. Jackson wants in on ABC's S.H.I.E.L.D. show... but not in the way you'd expect.
It's all spoilers from this point forward!
Top image from Fringe.
Star Trek Into Darkness
Composer Michael Giacchino discusses the movie's rather offbeat nine-minute opening, which was recently released as a prologue before IMAX screenings of The Hobbit: