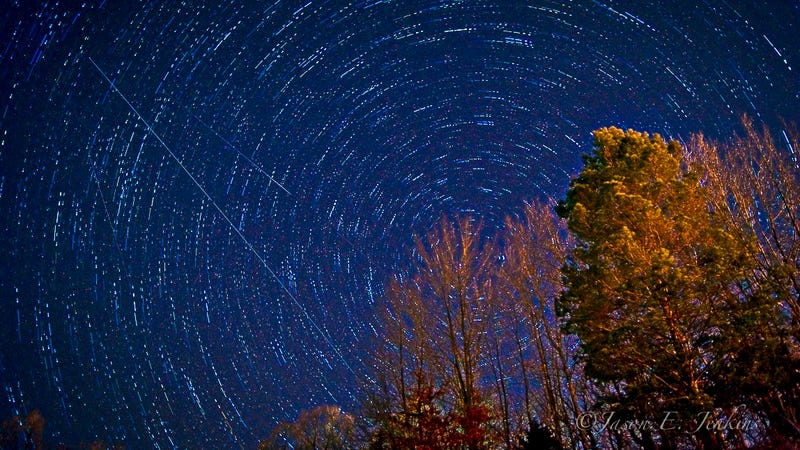 Last night marked the peak of this year's gorgeous Geminid meteor shower, perhaps the most stunning celestial lightshow of 2012. Photographs of last night's fireballs are still rolling in and stargazers can expect to spot intermittent meteors during predawn hours for the next few days, but here are ten of our favorites so far.


Pictured above: An 18-minute composite image of the Gemind meteor shower over Sussex, New Jersey, photographed by Jason Jenkins
Photographed by Colin Legg in Tasmania, Australia (Legg is the same astrophotgrapher behind this gorgeous timelapse of last month's total solar eclipse, which was only visible from Australia).