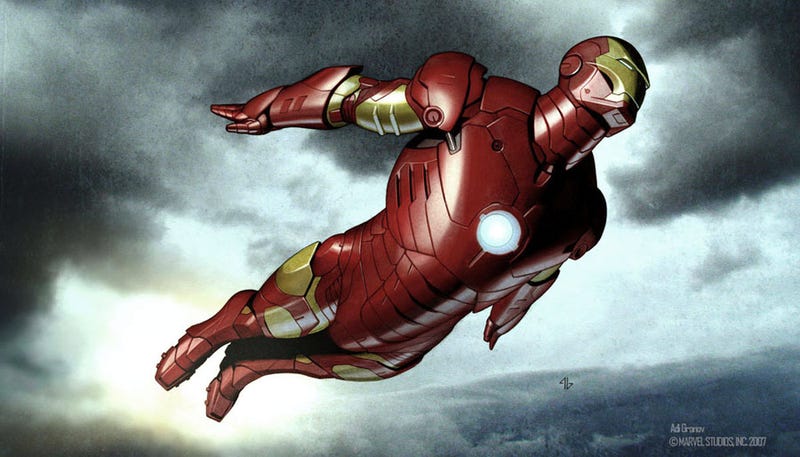 2012 saw the culmination of "Phase One" in Marvel Studios' plan for universal domination, with the release of The Avengers. It's pretty amazing to look back at 2008 and see how Iron Man and The Incredible Hulk created an unstoppable juggernaut. And along the way, the Marvel crew has created huge amounts of breathtaking concept art.
Here are some pieces of concept art that sum up the whole history of the Marvel movie universe.
Top image: Iron Man concept art by Adi Granov, from 2007
Iron Man (2008)
Including early designs for the Iron Monger armor, back when it was still referred to as the Crimson Dynamo armor. Plus early War Machine designs. And a really good look at how Ryan Meinerding created a Mark I armor that looked as though it could have been scavenged from other Stark Industries weapons.
Incredible Hulk (2008)
Aaron Sims reinvented the Hulk and the Abomination. For the Hulk, says Sims, "I started with a more basic human look but still keeping with the iconic Hulk and it grew from there. After that, I went really over the top to see how far we could push it, and then pulled it back to what you see in the movie." He adds, "The Abomination went many different directions. Some at the beginning were closer to the comic, but everyone felt it didn't make sense to what happening in the movie. They wanting it to look like it was growing from within and the bones and muscle would break through the skin."
Iron Man 2 (2010)
Designer Ryan Meinerding told io9: