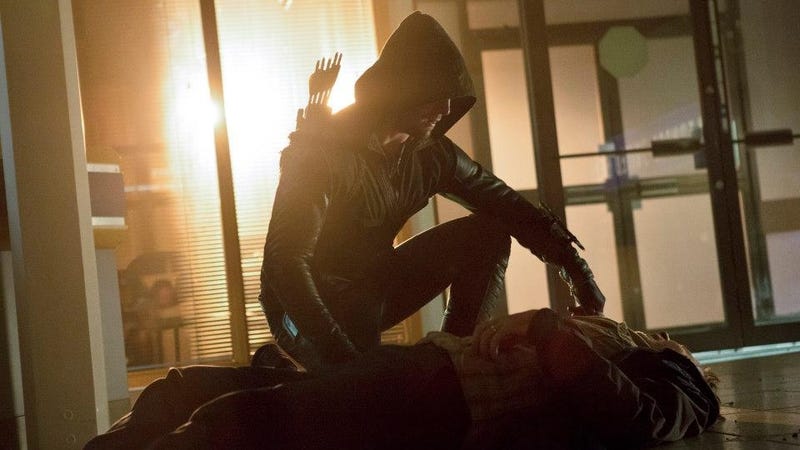 Eight episodes in, Arrow is officially a mega-hit, at least by The CW's standards. And not only that, but Arrow is actually... pretty decent. The Christopher Nolan-inspired "gritty" superhero soap opera manages to be addictive fun, blending some solid action with the kind of relationship drama that makes Vampire Diaries our crack.
So we have to ask... is the era of embarrassing superhero TV over? Could this actually be the beginning of a new golden age of superhero shows?
Not too long ago, superheroes were in the same boat as science fiction generally — absurdly successful at the movies, doomed on television. The year's top 10 box office hits regularly included superhero films, but the closest thing to a superhero hit on recent TV, Heroes, crashed and burned after a successful first year. When we met the producers of Arrow at San Diego Comic Con, our very first question to them was: Can Arrow break the superhero TV curse?