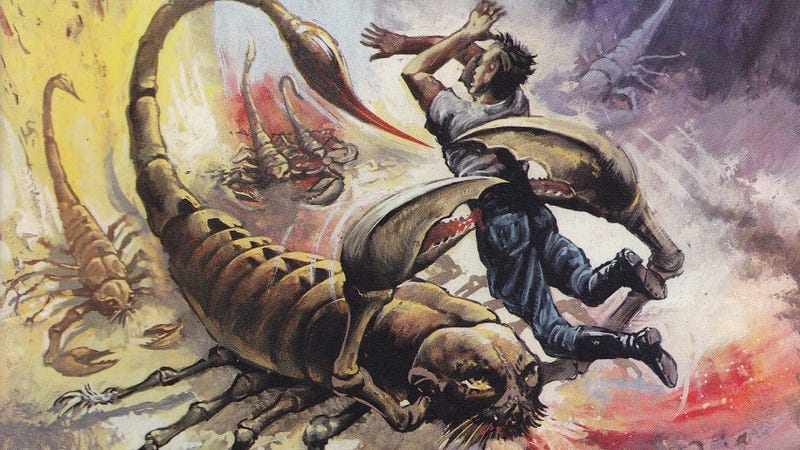 It's almost the end of November, which means one thing: tens of thousands of you have just finished a novel. Congratulations! Now for the heart-breaking part — looking at the hundreds of pages of action and emotion that you wrote in a feverish daze, and figuring out how to revise it. Or whether you really even want to.
And sometimes, you may just want to call this a practice novel and start another one from scratch. Here are 10 ways to tell if your brand spanking new novel just isn't worth revising.
Obviously, a lot depends on the definition of "revise" here — if you expand the word "revise" to mean "throw out everything you've written and start over from scratch with one or two of the ideas from the original manuscript, then any novel can be revised. And it's a virtual certainty that you'll have some ideas or a moment here and there from your new first draft that you'll like and want to use somewhere, even if it's in a completely new novel. But for the purposes of this article, we're using "revise" to mean "rework the material you already generated," using at least some of the structure and story that you already laid out.
Some questions you should ask
1) Do your characters have lots of conversations where they discuss the plot? And actually, those conversations are your characters trying to convince each other that the plot makes sense, against all appearances to the contrary? Do you have your characters pausing every few pages to explain to each other, yet again, why the basic premise of your book really isn't one gigantic plot hole? Umm... Yeah. Not that I've ever experienced that personally, of course. This happened to a friend.
2) Do you like your main character? Be honest here. And by "like," I mean not necessarily "want to have lunch with or go shopping with." Your main character doesn't have to be "likable" or "relatable," whatever the publishing industry may think it wants. But your main character has to be somebody that you're willing to spend a lot more time with — like, a lot. Because if writing that first draft was like going on a road trip with your main character, then revising the book is going to be like being trapped in a cabin with your main character for months with no indoor plumbing or electricity. Ask yourself if this fictional person is someone you feel that strongly about, or have that clear a picture of in your head.
3) Is your book just a collection of mostly unrelated episodes? Like, did you basically just write a bunch of short stories, strung together with a loose framework? Nothing wrong with that, but it may or may not be something you can turn into a novel. You may just have some short stories, some of which you can polish up and send out on their own.
4) Or is it a shaggy dog story? Again, you may have written a short story — with a ton of stuff in the middle to make it novel length. How much of your middle is really an essential part of the story, and how much is basically just padding? Is there any reason you can't just go from the beginning to the end in a few pages? (Either because your main character's emotional and psychological complexity requires more progression, or because the story is naturally one that involves complications?) More about this here.