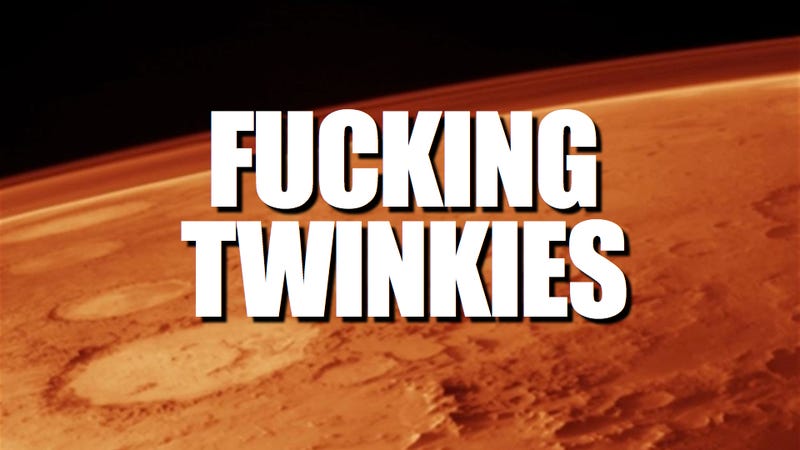 Earlier today, NASA's John Grotzinger announced in the most mealy-mouthed way possible that the Curiosity rover had made an "earthshaking" discovery on Mars — a discovery that will be "one for the history books."
What did Curiosity find? We don't know. And until Curiosity's data have been double and triple and quadruple checked, it's going to stay that way. On one hand, this makes sense — there's absolutely zero sense in blowing the lid off anything less than a painstakingly substantiated claim. But then why say anything at all? If what you've found really is earthshaking, then why tease about it like some sort of movie spoiler?
Look. This whole thing obviously has us very excited, but we're wary. We're not the only ones who feel this way. If, a few weeks from now, the big reveal is even more evidence of ancient water on Mars, I will personally fly to Pasadena and punch Grotzinger in the brain. Not because more evidence of water on Mars is unimportant or insignificant (Curiosity is a one-ton, six-wheel-drive, nuclear-powered super-laboratory doing science on FUCKING MARS — every single thing it finds is, by definition, a major discovery), but because when most people hear someone say "this is gonna be one for the history books," they expect news that 99% of the population (i.e. someone other than a geologist) can get excited about.