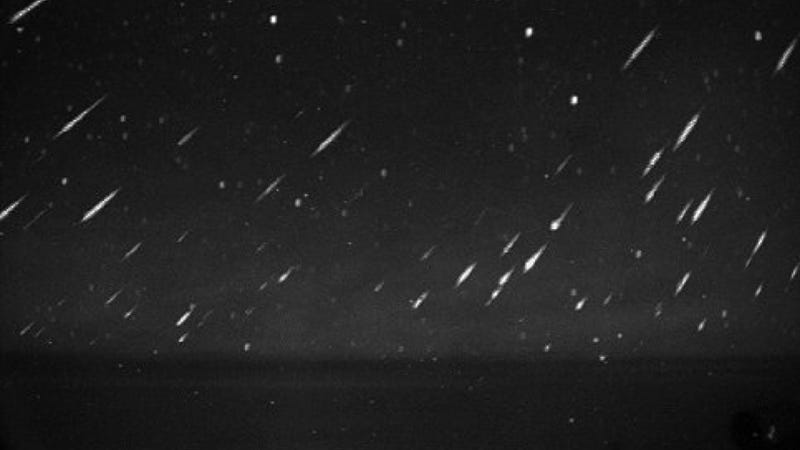 This year's Leonid meteor shower peaks during the pre-dawn hours of Saturday, November 17th, and it's shaping up to be a beautiful night for stargazing. According to NASA, tonight's shower could be one of the best Leonid displays in years. Here's everything you need to know to spot as many meteors as possible.
Pictured above: Leonid meteor storm of 1999 (NASA)
Avoid Light Like the Plague
Mike Brown (the astronomer who killed Pluto) likes to say that the Moon is his nemesis, because it washes out his view of celestial bodies in the night sky. And while you may not agree with Pluto's demotion, you'd be wise to take Brown's dictum to heart; when you're looking for meteors, the Moon is your enemy.
Fortunately, the lunar phase tonight is a waxing crescent (just a few days past-new), so moonlight should be at a minimum. But city lights, street lights, house lights, flashlights, any lights can be just as bad. Your surroundings will be giving off tons of the stuff, as will your personal items — so don't blow your vision by checking your indiglo watch out of habit and for god's sake don't look at your phone.