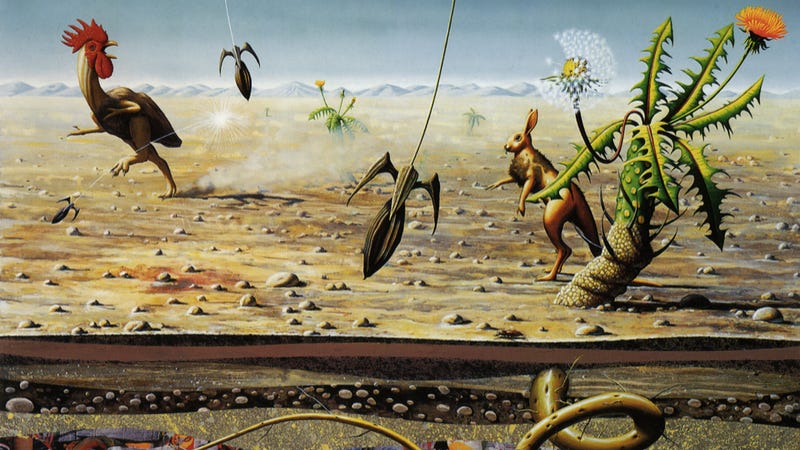 Evolutionary theory teaches us that life never remains the same. It is constantly changing and adapting. So what might be the next stages in the evolution of humanity and our planet? Here are 20 books, both fiction and nonfiction, that try to answer that question.
Illustration by Alexis Rockman, from Future Evolution
1. The Culture Series, by Iain M. Banks
Iain M. Banks' Culture series deals with the far future of humanity and the AIs who have become our companions, caretakers, and fellow travelers. There are three main predictions that Banks makes, and these are common throughout SF and futurism dealing with tomorrow's humans. One, we have complete control over our bodies, we can live for thousands of years, and our minds can be ported into any body we like, whether that's a giant whale or a robot. Two, humans live mostly in giant, engineered habitats in space such as halo worlds called orbitals. And three, we have invented computer superintelligence called Minds who have a great sense of humor and good ethical values despite a propensity for psychotic violence.