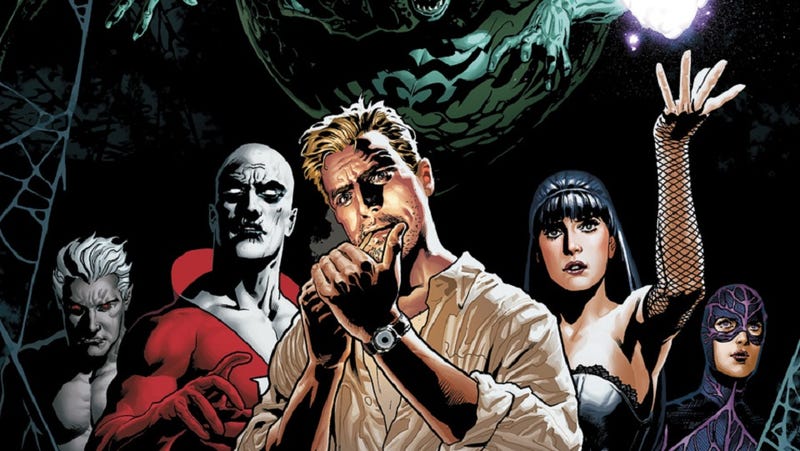 Rumors have been devouring the Internet for the past week or so about a new project that Guillermo del Toro could be directing: a movie teaming up DC Comics' dark supernatural characters. Sort of like DC's Justice League Dark comic. At first, the rumor was debunked — but then del Toro himself said he was interested in doing it.
And just now, we spoke to del Toro, and he confirmed that he's in talks about making a movie about the characters from the dark side of DC.
Last week, the rumor swirled that del Toro could be directing a film called Heaven Sent, teaming up all of the great DC Comics supernatural characters, like Deadman, the Spectre, Swamp Thing, John Constantine, Phantom Stranger, Zatanna, Zatara, Sargon and Etrigan the Demon. There were rights issues involving some of these characters (notably Swamp Thing and Constantine, both of whom had starred in their own films) but del Toro was trying to work it out. After the rumor was debunked, del Toro popped up on his website to say "I denied being involved in JLA but this [Heaven Sent] I would love to do!"