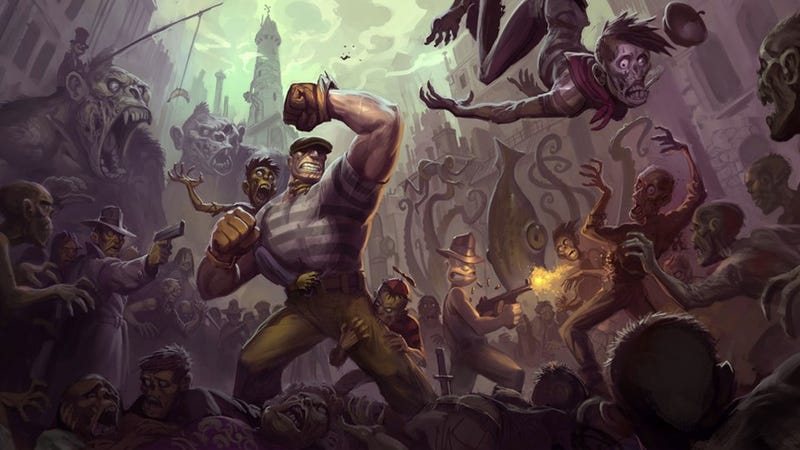 There are only five days left to make a movie of Eric Powell's fantastic comic book The Goon. That's how long remains to the movie's Kickstarter campaign. Only five days! And David Fincher and the folks from Blur Studios are so close to getting the funds needed to finish off their R-rated story reel, that will hopefully seal the The Goon deal for Hollywood.
We've got an update from the fellas at Blur — including this beautiful bit of concept art showing a slackjaw street cleaning.
Here's the full image (click to embiggen).
Plus we got an update from the Blur Studios directors Jeff Fowler and Tim Miller (the fellas behind the amazing Girl with the Dragon Tattoo opening titles)