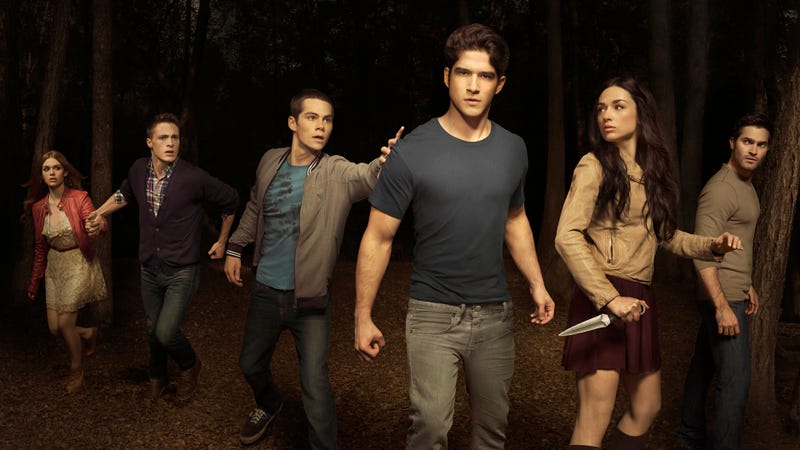 Teen Wolf came to New York Comic Con, and we were there! Star Tyler Posey and showrunner Jeff Davis let slip tons of new season three info, and answered your burning questions. Spoilers ahead...
The show, about a geeky California teen who gets turned into a werewolf, was #1 in its time slot amongst women 12-34. And this demographic was well-represented by the enthusiastic crowd that came out to the panel, many of them dressed as characters from the show, or wearing clothing inspired by it.
As we reported last week, Colton Haynes, who played the newly-turned werewolf and all-around antagonist Jackson, is leaving the show. And Davis confirmed this news: He'd spoken with Haynes Friday night, and he was definitely leaving the show — but that the character will not be killed off or recast. Jackson's exit will be written in such a way as to leave the door open should Haynes wish to return.