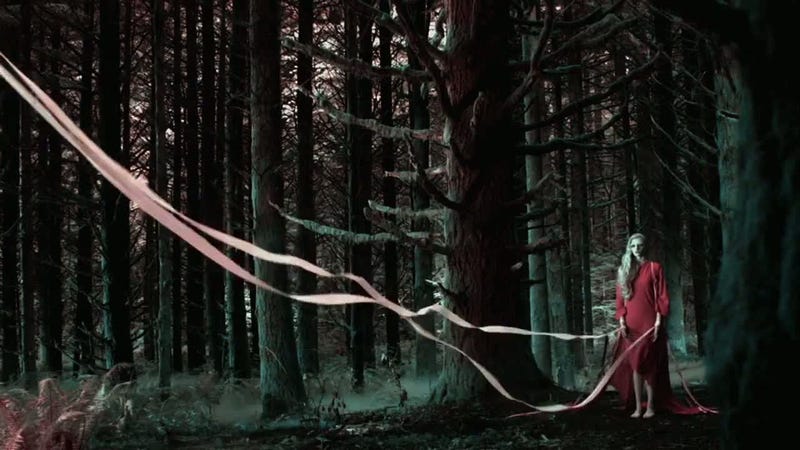 American Horror Story is back, and quite possibly twice as insane as last season. Plus Walking Dead ups the ante, proving that basic cable horror is a flourishing genre at last. We get an intense look inside the making of Hitchcock's The Birds. And it turns out that if you write to Dracula instead of Santa, you get a brand new friend. Also back this week: Tron: Uprising and Nikita.
Check out tons of details and clips from this week's brand new TV shows, right here.
Top image: American Horror Story: Asylum.
Today:
Adventure Time (7:30 PM, Cartoon Network):
This might be the funniest Marceline clip yet, and that's saying something. Seriously, I almost injured myself when she says they're working on a song together. Apparently this is an episode where "Ice King and Marceline bond over memories." Followed by Regular Show and Annoying Orange.
Alphas (8 PM, Syfy):
As you might have seen in our exclusive clip this morning, Summer Glau is back. And it seems like Rosen's quest for vengeance is still ramping up: